Have a love for biking but are worried about leaving your pet behind at home? Then why not take them with you for a stroll?
Cesar Lopez, the founder of Waggin, created the perfect solution that would allow you to grab your dog and go!
From Scratch To Backpack
It all started when Cesar adopted Ginger on a whim. His mom suggested they get a dog, which Cesar agreed to immediately.
They went to an adoption agency and browsed through the dogs they had. Just as Cesar decided to adopt one, he passed by Ginger's cage and immediately fell in love. 
He processed the adoption, and before Cesar knew it, he was a newly branded pet owner! Though, being a sudden decision, he is wholly unprepared – aside from not having a dog bed and cage, he also wanted a bike trailer to take Ginger out with him for a stroll. 
Unfortunately, being 60 pounds, it was hard to find out what could fit him. 
"If there isn't a trailer good enough to fit Ginger right now on the market, then maybe I can make one."
It launched Cesar's creative process and journey. He did research, made various sketches and designs, and worked on the prototype.
According to Cesar, they had created a new and innovative version of the bike trailer. One that resembles a backpack to suit the needs of urban pet owners. 
He had successfully designed a compact, functional backpack that transforms into a bike trailer! You now have the means to take your pet with you while you ride and have extra space to store your personal and pet items and needs!
Pet owners now have the chance to roam the city and commute with their beloved pets!
Take Your Pets With You As You Hop On Your Bike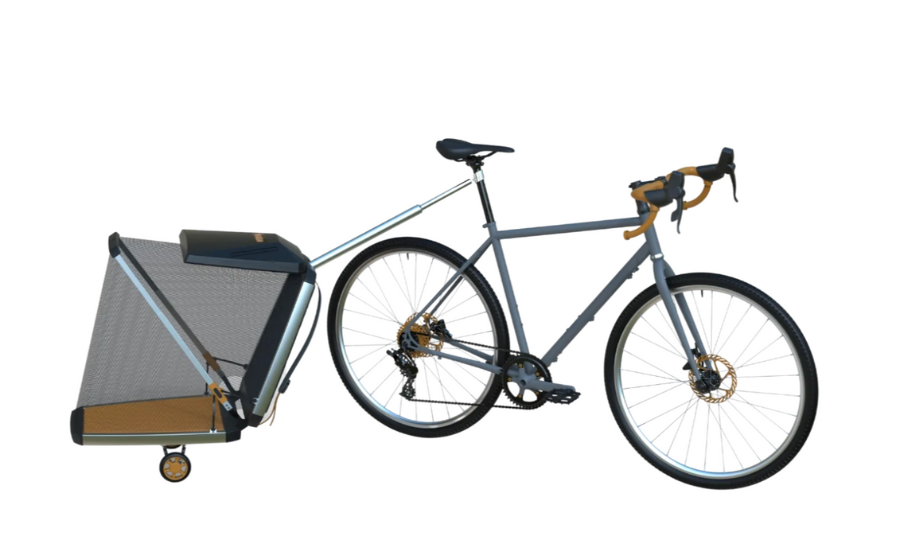 Everything started in 2020. After a year and a half, the Waggin Backpack's prototype is finished and ready for production. 
"We're excited to be the first to put it on the market and show people that it's possible"
Cesar always had this vision of creating a product that could help many people. He designed the backpack with a clear goal to make it something multi-functional ─ something compact, small, and still fully functional. 
He wanted to make a bike trailer that was still as agile and safe as other trailers on the market. Except, he wanted his to be something that could be easily stored and carried while still meeting a pet owner's various needs.
"Our overall goal, our vision and our mission are to make commuting around the city simpler for pet owners. There is more work to be done in that area, but that's just one of the many things we have cooking. "
Dog owners have a certain radius where they take their dogs to stroll and explore. Waggin aims to expand that radius and have pets reach more places than they usually do!
If you're interested in purchasing the Waggin Backpack, head to their website (waggin.com). They currently accept pre-orders.