The demand for veterinary services has never been so high, no thanks to the massive boom in pet ownership over the last few years.
Along with this, however, comes a problem: there aren't enough vets to cater to every pet parents' demand all of the time.
The good news? Ben Sweeney founded VidiVet to help veterinary teams improve their patient care 24/7!
According to Ben,
"It's like Dr. Google, but you're getting a video answer from a real vet. So, the way our platform works is that anyone with a pet can ask us any question at any time, and they get a video answer that's personalized and specific to them, their pet, and their question in less than five minutes from a real vet."
VidiVet: "I Saw the Vet"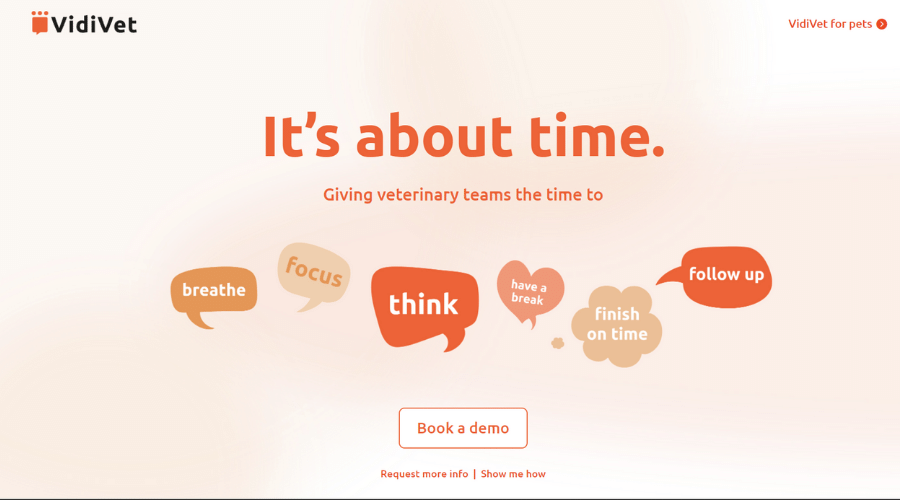 A vet himself who is based in Liverpool in the U.K., Ben shared that the term "vidi" is actually Latin for "I saw". Quite literally, therefore, the company name translates to "I saw the vet".
He added,
"This happens to tie in really nicely with the fact that we use video as our method of communication. But we don't make every pet owner in the world use video because we know that not everyone feels comfortable on it."
The idea is that VidiVet is not really a live feed. On the contrary, it works like this: the pet parent asks questions related to their animal companions, and the VidiVet team routes them and gets them the answer.
With prompt personalized response from qualified vets 24/7, VidiVet, therefore, is an asynchronous personalized video teletriage service that lets you access veterinary expertise as easy as ordering from Amazon.
"The vet is a key person in any pet's life. And at some point, every pet will have to go to a vet in their lives. So, it's important that we support the veterinary profession."
And by this, Ben firmly believes that the key is to work hand in hand with veterinary practices.
This means that they're an extension of vet teams, taking the pressure off the team in the clinic and delivering care on the front line.
"Our mission has always been to expedite access to veterinary expertise for pet parents and use our service to alleviate pressure on veterinary teams all over the world."
Learn more about VidiVet!
Visit their website at https://vidivet.com/.