You might have already heard of online crowdfunding platforms and wondered if there are any similar platforms meant to help raise funds for pets.
With approximately 500,000 pets experiencing the need for potentially life-saving but costly treatment, such curiosity is only natural.
Fortunately, the solution to this pressing concern comes in the form of the Waggle Foundation.
The Waggle Foundation's Objectives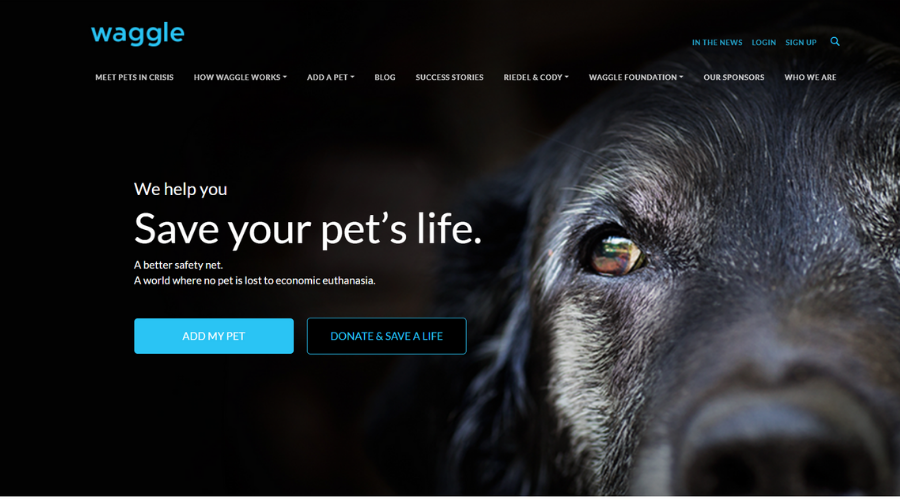 The only pet-dedicated crowdfunding platform, Waggle partners directly with leading veterinary providers, nonprofits, and pet guardians.
Essentially, it's a nonprofit organization that aims to reduce economic euthanasia in pets. Also, its goal is to give pet parents and their fur babies the support they need for a second chance at a healthy and happy life.
As per Steve Mornelli, CEO and founder of Waggle, "economic euthanasia" is the condition in which pet owners sometimes have no option but to euthanize their pets as a result of unaffordable veterinary care.
He shared,
"Economic euthanasia might be a term a lot of your listeners are not aware of. I certainly wasn't when I started Waggle. But  it really means that people can't afford the cost of dog surgery and medical treatment…"
In connection with this, Waggle seeks to establish relationships and grow a community of like-minded individuals and organizations that are committed to helping pets.
To successfully achieve this, Steve and his team are working on:
Building better awareness and generating greater impact through community-based and sponsored-based educational programs;

Inspiring responsible pet ownership by encouraging the purchase and maintenance of veterinary insurance and emergency pet fund; and

Maximizing the number of pets kept out of shelters and animal rescue groups.
The Waggle Foundation Programs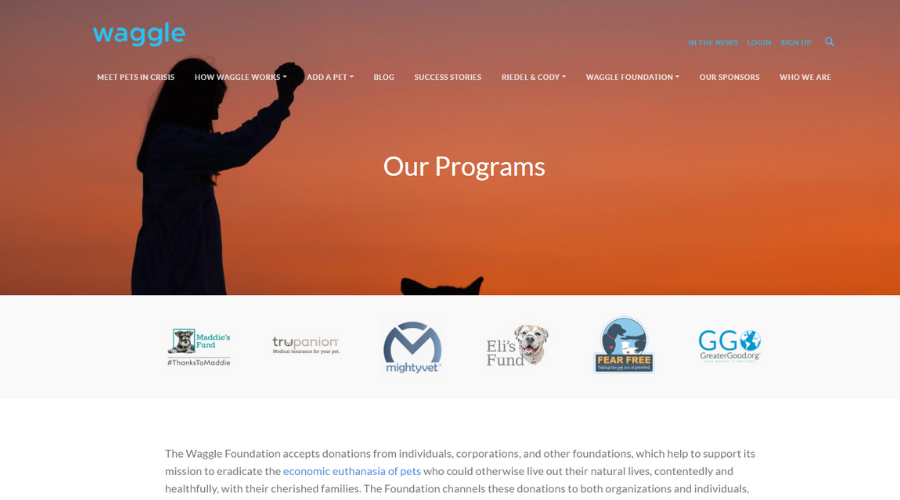 Started about two and a half years ago, Waggle was established to provide financial assistance to the guardians of pets in need.
This is possible through several programs that help channel the donations that Waggle Foundation receives to animal-loving organizations and individuals.
In fact, Waggle primarily engages in the following four key initiatives:
Educating Pet Guardians, where Waggle encourages pet parents to carry and maintain a basic veterinary emergency fund;

Growing the Community, where Waggle embraces a broader and more disparate audience of like-minded and dedicated entities and individuals to espouse its mission through education and outreach;

Providing Direct Support, where Waggle employs best practices to multiply each donation by matching funds and providing extra financial support immediately to cover veterinary costs; and

Raising Crowdfunding Awareness, where Waggle helps generate donations made not only to the Foundation itself but also to other similarly inclined organizations.
Of course, Waggle also has its own set of criteria to observe before deciding to bestow grants. After all, Steve added,
"We started Waggle because we recognize that donors often just don't know where that money is going… So, Waggle is purpose-built, specially built to solve this problem."
According to Steve, he and his team are a lot different from well-known platforms like GoFundMe, Kickstarter, and Cuddly.
Specifically, the Waggle Foundation immediately directs the donations it receives to veterinary hospitals.
Aside from that, they also bring each recipient's story back to the individual donors. This way, the latter knows how much of an impact they have made.
To this end, Steve and his team work with a lot of animal welfare groups that aim to make a huge difference in the lives of animals.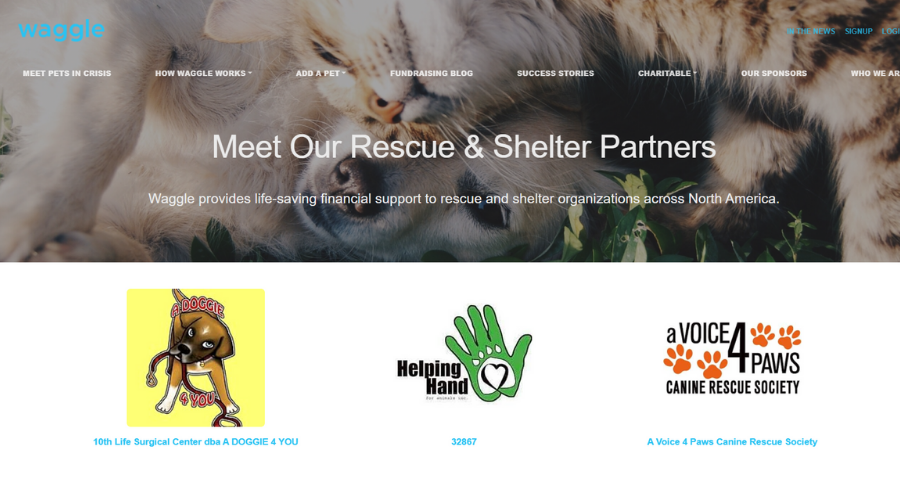 How a Waggle Foundation Campaign Works
While a successful crowdfunding campaign is only possible through your active participation, Steve said that it's pretty easy to set yourself and your pet up on Waggle.
He explained,
"It's really as simple as going to Waggle.org and creating an account. The entire process can take as little as 10 minutes. That's what's so interesting about it. We're not trying to raise money to start your business. We're trying to save your dog and get that right."
Basically, when you sign up, you will need to tell the Waggle team about your story and upload a number of pictures of your animal.
The team will then look over your backgrounds. Afterward, Waggle publishes your campaign on their website through tools that help increase your campaign's reach.
As Steve himself commented, this greater exposure is what makes all the difference and indicates whether or not your campaign was a success.
When asked what their future goal was, Steve excitedly shared,
"

We want to bring in more of the pet industry—the large players, whether they're veterinary hospitals or pharmaceutical companies—to get them involved because they know what we're doing. They can help support us and bring this back… Think about the difference if we can put $100 million to play and…save these pets. What an extraordinary thing that we can do!"
Learn more about the Waggle Foundation!
Find out more about them at www.waggle.org.