Who knew that you could actually reinvent a five-star dog hotel and spa into a nonprofit organization that's also focused on animal rescue?
That's exactly what Melissa Bacelar, founder of The Wagmor Luxury Pet Hotel & Spa, did when she started Wagmor Pets Dog Rescue.
According to Melissa,
"I, for the last seven years, have run Wagmor Pet Hotel & Spa. And I did it sort of on a whim because I always loved dogs, and I've rescued dogs, like, very small-scale for the last 16, 17 years since I moved to Los Angeles…"
A 501(c)(3) organization based in California, Wagmor Pets Dog Rescue aims to reduce animal suffering and increase animal well-being. Its ultimate goal is to rescue, rehabilitate, and rehome dogs in need to responsible and loving homes, where dogs can live happy, fulfilling lives.
A Five-Star Hotel Turned Into Nonprofit International Dog Rescue
Melissa started running the business as a five-star luxury pet hotel and spa that provides pet dogs with all the luxury, comfort, and safety that they need.
From the quietest possible dryers in the hotel's spa to the couches and pools found in its daycare, Melissa and her staff customized their services to help make pet parents and their four-legged babies feel at ease.
"One day, I just saw this dog facility that I knew was a dog hotel and spa, and it was leased. And I thought, 'You know what, I think I would like to do that.'… So, that was seven years ago, and I signed the lease, and we opened it. And I decided that since I had a background in dog rescue, and I loved dogs, I was like, 'I'm going to give the front window of this building to a few dogs. I'm going to rescue, like, four or five dogs at a time, and it'll be easy. The people will come in. They'll be using us for daycare and boarding and grooming. And they'll want to adopt dogs because they love dogs.' So, we did that."
With the dog hotel's amazing location being at the heart of Studio City, however, Melissa hadn't thought about the influx of celebrities, executives, and other big-shot clients who would be passing by the hotel's window and looking at the displayed dogs.
She continued,
"Because this window, this adoption window, became such a hot place for people to look on their lunch break and see these cute dogs for adoption, other rescuers, other 501(c)(3)s would come to me and say, 'Listen, we're having a really hard time adopting this dog. Do you mind taking the dog, letting the dog stay with you 'til the dog gets adopted?' And I was like, 'No problem.' So, we just started doing that."
They were still operating solely as a dog hotel at the time and didn't yet have a 501(c)(3) organization. However, it was this activity of bringing in dogs from other nonprofit animal welfare groups that led to Melissa starting Wagmor Pets Dog Rescue.
Wagmor Pets Dog Rescue on the Move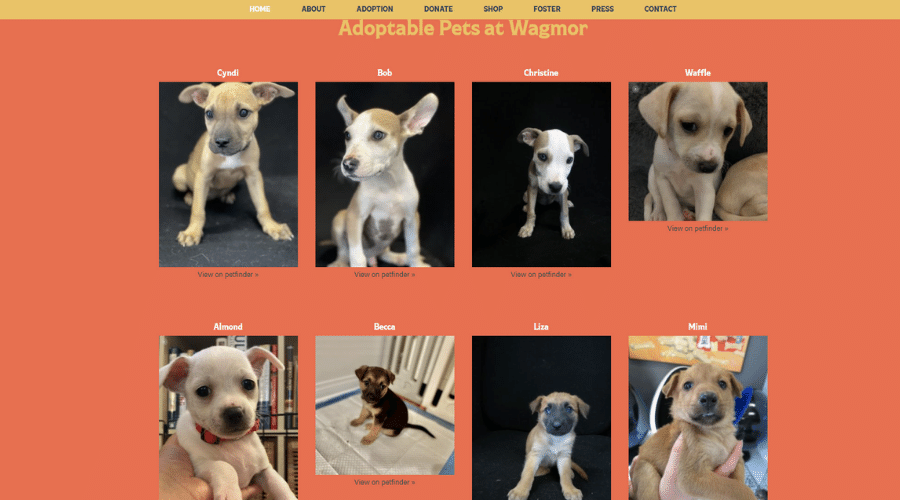 As someone who has always been volunteering, rescuing animals, and finding ways to help any animal in need, Melissa believed it was only natural for her to take the business to a new (read: animal rescue) direction.
According to Melissa,
"If we got five or six dogs adopted one week, it was great. If we got one dog adopted, it was great. There was no pressure. It was just something we like to do. We had a 24-hour staff, so the staff would watch the rescue dogs, too… So, that went on for quite a few years."
However, the turning point was when some of Hollywood's elite, like Sandra Bullock, Ellen DeGeneres, Jennifer Aniston, Miley Cyrus, and Lucy Hale, asked Melissa to help them find a dog rescue they could adopt.
"Once I found a dog for Ellen, she was like, 'You need to rescue more dogs. I'm going to help you.' And she started talking about us on her show,"
Melissa smilingly said, remembering.
Because of this, Wagmor Pets' dog rescue efforts started receiving more support from a lot of people. It came to a point that even though it was still a dog hotel at the time, people started approaching the staff for help looking for adoptable dogs.
"It was like, we were adopting five or six dogs a week. And then all of a sudden it was like, 'Oh, all our dogs are gone. We need more dogs.' And I'm calling rescue groups… Like, people are calling me out of the woodwork, and we don't have any dogs. So, then I was like, 'You know what? I'm going to start my own 501(c)(3). I want to start to pull my own dogs out of the shelters and all that.' So, we started to do that."
Although Wagmor Pets Dog Rescue officially opened only in February of 2020, the nonprofit international dog rescue organization has been rescuing since way back. In fact, they have already rescued over 3,000 dogs (and counting!) through the pandemic.
Melissa shared,
"We just kept growing and growing and growing… We grew, and we grew fast. And we made mistakes, and we learned. And we changed the way we do things…"
Today, Wagmor Pets Dog Rescue has many services to offer, including volunteer opportunities, adoptions, fostering, transportation, and fundraising.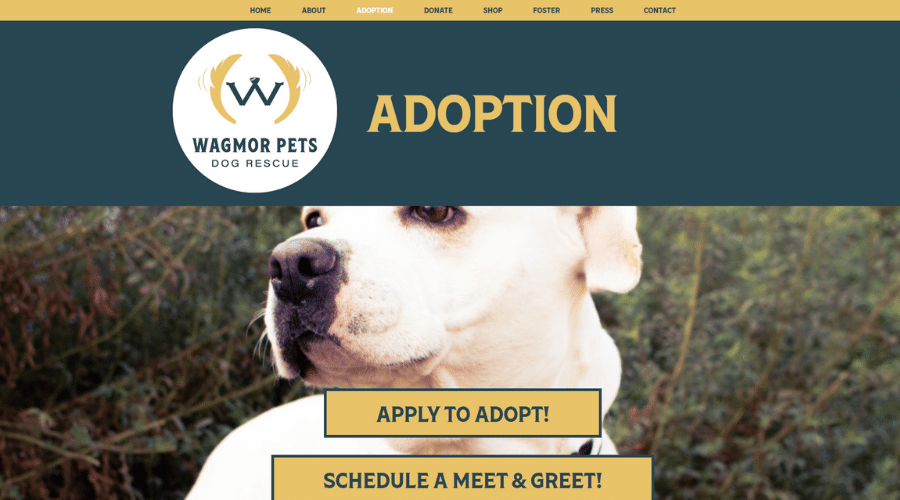 Melissa and her staff are also currently working on expanding their services to include a spay and neuter program. Aside from that, they also plan to find clinics for stray dogs and low-income families.
As per Melissa,
"This is what wakes me up in the morning. This is what puts a smile on my face. It's what I love to do. This is what drives me, and I'm absolutely going to keep doing rescue."
Wagmor Pets Dog Rescue has several partnerships to save homeless dogs in Thailand and China.
Learn more about Wagmor Pets Dog Rescue!
Check out their website at www.thewagmor.com.
Visit the Wagmor Luxury Pet Hotel & Spa's website at https://www.thewagmor.com.