If you're introducing a new kitten or cat into your home, you will probably need cat litter sooner than later. It plays a massive role in maintaining your fur baby's behavioral and physical health. Not only does it reduce stress and allow them to practice better potty behavior, but it also helps prevent messy accidents from transpiring! 
For pet owners with a new cat or a growing fur family, it might be time to consider getting a natural cat litter! The top on the list right now for that is the Dofu Cat Litter. 
Dofu Cat: The Natural Cat Litter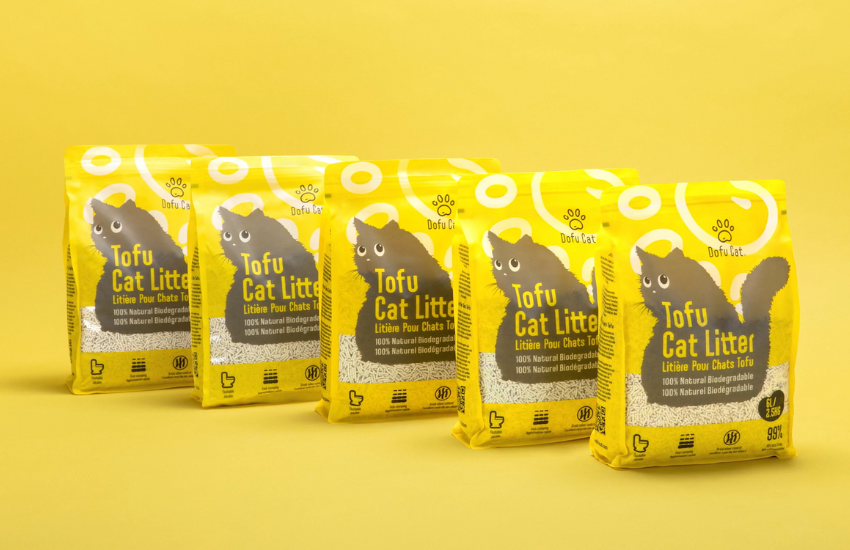 Dofu Cat Litter is a strong-performing natural cat litter that you can safely bring into your home for your pet felines to use. What makes this a real stand out among the rest of its contenders is that it's made of pure soy tofu – a concept almost unheard of outside of Asia!
According to Marlene Ee, the Founder of Dofu Cat,
"When I moved back to Canada during COVID, I couldn't find it here when I fostered a rescue cat."
She wanted to use Tofu Litter for her cat but quickly discovered that it wasn't a known product there. Being forced to use clay litter made her realize its flaws and consequences. While it does what it's supposed to, it has such obvious flaws that make it a hassle to use – like tracking dust everywhere. 
That prompted her and her sisters to establish their own Tofu Litter Company. They didn't take long to develop and create their star product – the Dofu Cat Litter. 
"We're taking a waste product and making it into another product for waste."
It is a litter made entirely of soy tofu – specifically, the tofu fiber. That means that their cat litter is a leftover product that is recycled and given a new purpose! 
Say Goodbye to Dusty and Non-Biodegradable Cat Litter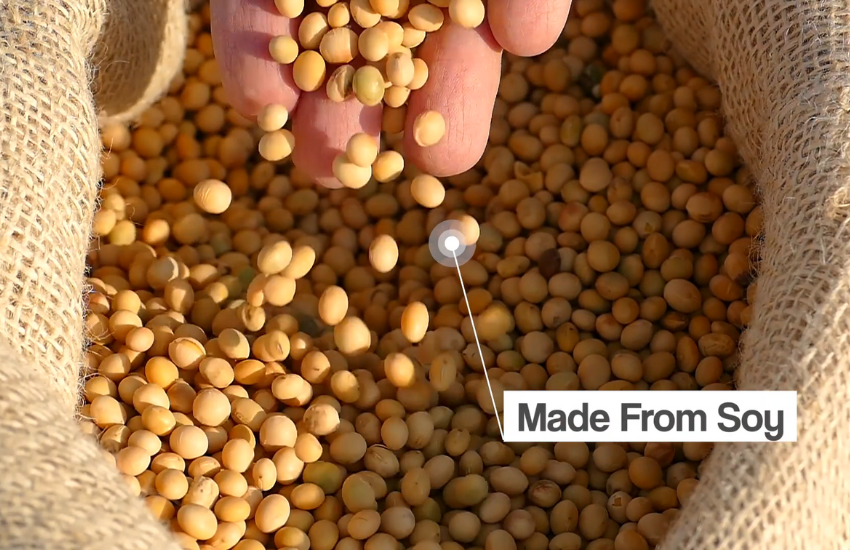 Dofu Cat Litter offers several benefits for both cats and cat owners. Not only is it all-natural and quick-clumping, but it's also non-toxic and dust-free – which is excellent for those with sensitive noses and paws! It also has lightweight litter pellets that can dissolve easily in water, making it sustainable and environment-friendly. 
"It's biodegradable and won't stay in the landfill for 200 years." 
Upon contact with pee, the litter pellets will clump together. You can drop them in water, and they will dissolve over time. That means you can flush it down your toilet and reduce non-biodegradable waste in landfills! 
Though, note that flushing it down is only mostly recommended to those with indoor cats. Also, it would be best to reach out to your local municipality to ensure that it is a safe method to dispose of waste litter. 
With all these features, you can say that Dofu Cat is nature at its best for your cats. You can directly order one from their website. Currently, Dofu Cat is available in various stores in Western Canada. If you want to see if there is one near your location, you can use their store locator!