Similar to how humans use massages to ease the pain of sore backs or stiff shoulders, massage is also one of the best ways for dogs to calm down, loosen up, and relax. While canine massage therapy dates back to ancient times, it only recently gained popularity among pet owners and canine rehabilitation. It's become known enough that people can get certified and licensed to practice it!
Continue to learn more about this particular kind of massage therapy from Blanca Rodriguez, a certified canine massage therapist.
What Is Canine Massage Therapy?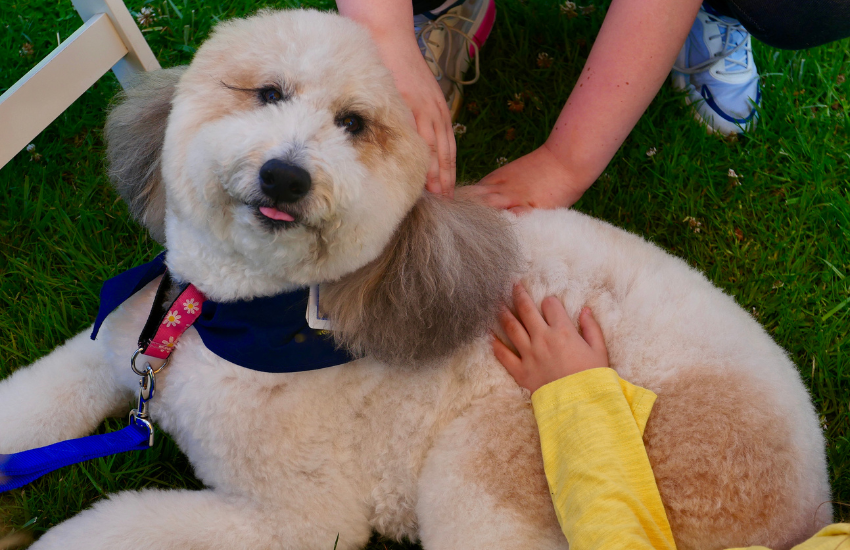 According to Blanca,
"With canine massage, there is a focus on relaxation with the dog."
Canine Massage Therapy is gentle, soothing, and hands-on therapy that manipulates soft tissue structures to prevent and alleviate discomfort, stress, pain, and muscle spasms. It embodies a somewhat 'holistic' approach that not only soothes one part of the body but the entirety of it.
This massage therapy works like standard human massages. It improves the functioning of various body organ systems and helps them improve and heal. It can alleviate overworked muscles, improve circulation, bring fresh oxygen to the body, and even assist in eliminating waste!  
"The calmer the giver is, the calmer the receiver will be. The more strong that bond will be, the more effective the massage for the animal."
Blanca shared the process of being a certified canine massage therapist. It also requires extensive training and preparation, like any other profession. A canine massage therapist, in particular, undergoes 100 hours of schooling, practical testing, and 25-30 hours of internship. Then, they'll need to film themselves massaging a dog and giving instructions.
Undergoing several hours of education and training ensures that the therapist-to-be understands the art of canine massage therapy.  
Let Your Pet Be Unconditionally Touched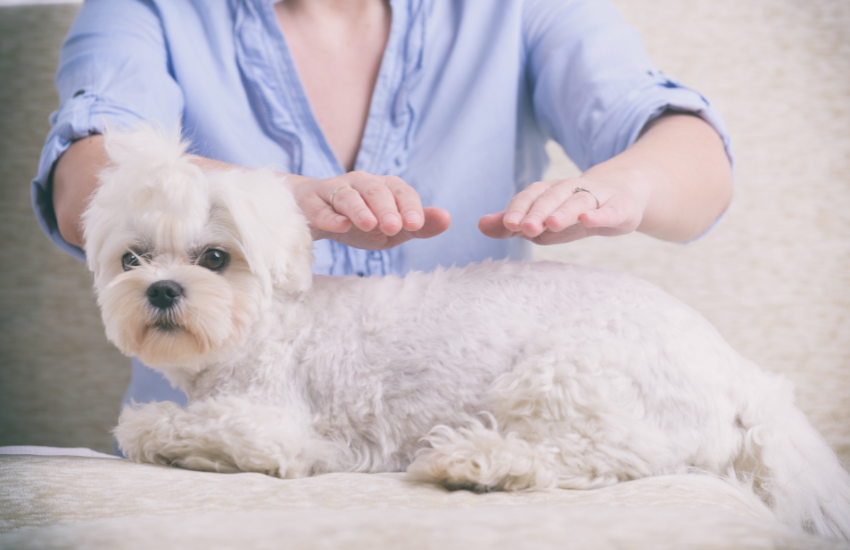 "When I started my human massage therapy journey, little did I know that I will transition into this beautiful craft of canine massage therapy."
Before attaining her present profession and career, Blanca dabbled and trained in human massage therapy. Her love for dogs pushed her to change careers and tracks, prompting her to transition from human massage to canine massage.
The length of her massage therapy session aren't set in stone. It could go from as short as 15 minutes to a whole hour, depending on the dog. For Blanca, the dog chooses when the massage starts and ends.
Blanca also shared her list of recommendations for preparing for a massage:
If the dog wants to walk before the session, ensure that it's at least 30 minutes before the massage.

Make sure that they are clean.

They have to be in a calm environment.

They should have had their meal before the session.
If you're from the Southeast Florida area, you can book Blanca by calling this number; 772-475-0126. You may also find her on Instagram and Facebook under the handle Unconditional Touch. She is open to home visits and teaching online lessons.