Technology has made a lot of processes in the animal welfare industry so much easier.
Documents, forms, communication—they're all automated now; quick, easy, and convenient.
However, living in a tech-dominated world also has its downsides, especially if you're on a tight budget.
Say, your organization needed a new desktop monitor or even just an updated Microsoft Office Suite.
That's already another 100 to 200 bucks added to your organization's current bill for the month.
It might not seem like a lot, but if you're caring for dozens of animals and also running low on donations, extra expenses can definitely put a strain on your budget.
But what if you could have access to a myriad of tech goodies and get whichever ones you need for free or at a fraction of their regular price?
Well, with TechSoup, you can!
What's TechSoup?
Have you heard of TechSoup? If not, then you're majorly missing out!
TechSoup is a network of companies that help verified nonprofits by providing them with both free and heavily discounted hardware, software, and tech-related services.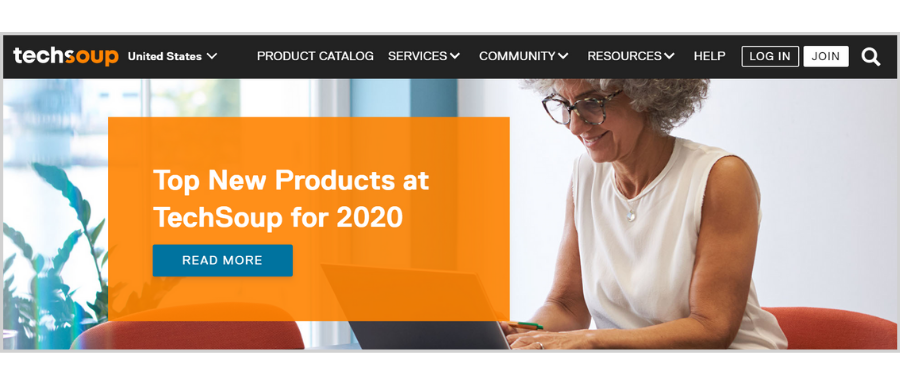 While they offer many products and services completely free of charge, for some, you might need to pay a small admin fee.
Compared to paying full price for them, though, you'd still be getting a pretty awesome deal!
What Can You Get on TechSoup?
You can get almost any tech-related product or service on TechSoup. They have everything, from online and offline apps to gadgets to even technical assistance!
On their website, you'll find a product catalog where you can browse items by Company, Category, or Hardware.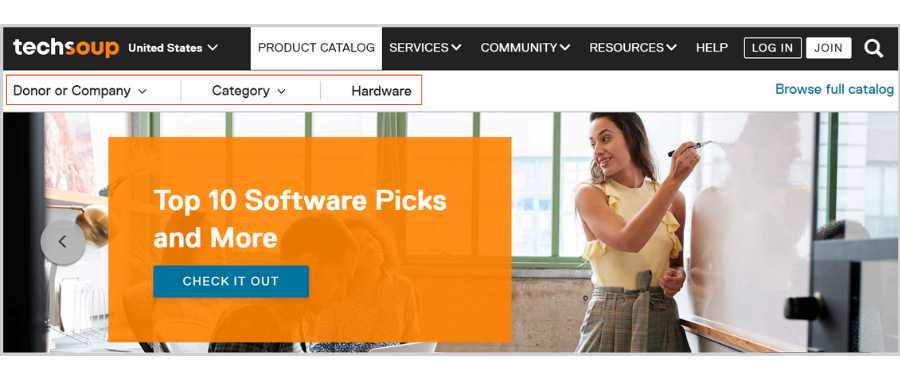 If you're looking for something specific, you can simply use the search box located on the upper right-hand corner.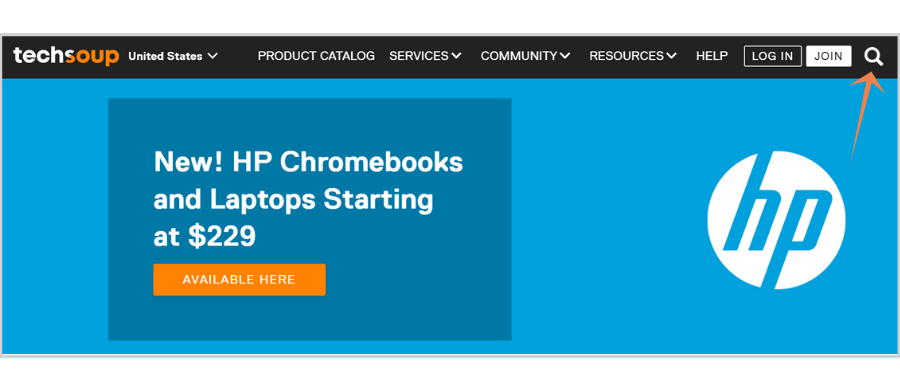 Whether you're looking for an app…
…a certain piece of computer hardware…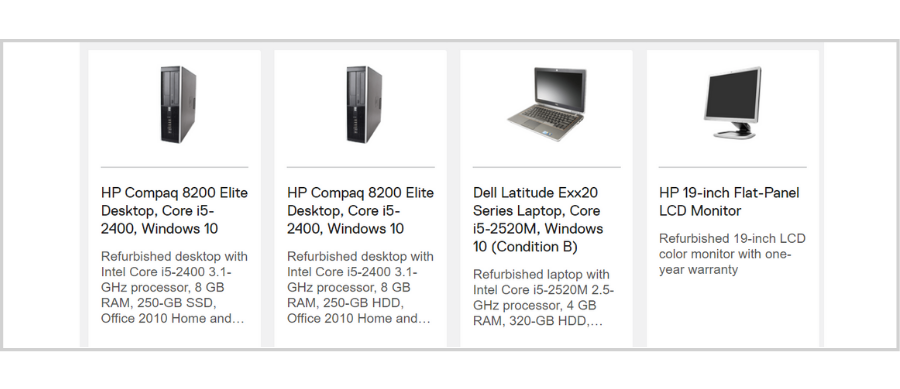 …or a specific gadget, you'll most likely be able to get it on TechSoup.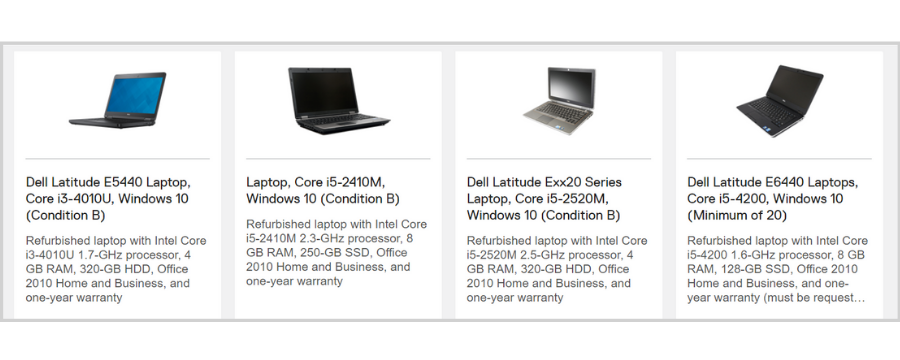 Once you find the software or product you're looking for, all you need to do is add it to your cart and go to checkout.
For app purchases, instructions on how to activate the app are given via email.
For hardware, depending on which company the product is from, shipment typically occurs within 10 business days.

On the other hand, if you're in need of some professional help in the tech department, you can head on over to the Services tab and browse through their list of services.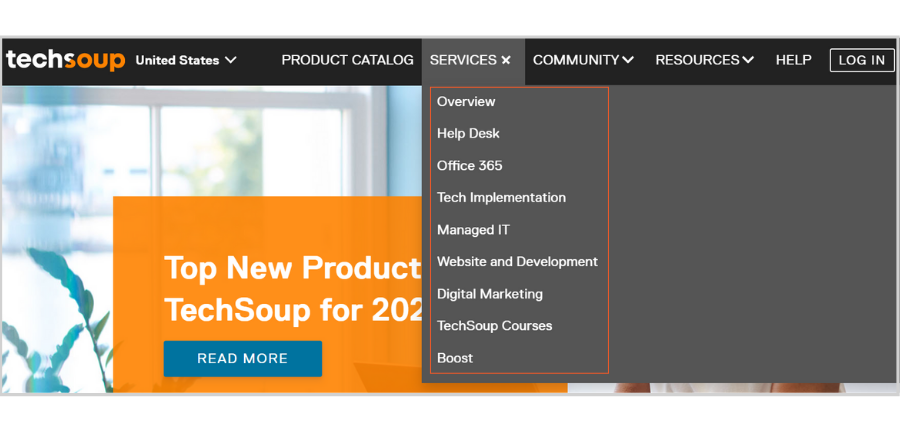 If you're struggling to attract supporters to your website, TechSoup can provide you with free website assessments and affordable website consultation and tune-up to help you improve your online presence.
They offer website hosting, maintenance, and website development as well.

If you're experiencing tech-trouble, they also have a team of IT people that can help you out for a very affordable price, whether on a one-time or monthly basis.
When you go to the Resources tab, you'll even find webinars that specifically cater to non-profits which you can access for free!

These are only a few of the products and services offered on TechSoup, so definitely explore their website and start taking advantage of their great deals!
Still unsure about Techsoup and how it can help your organization? Check out our quick video for more details about how this tool can help you.
Ready to check out TechSoup? Click here!