Who says holding a bag of poo is inevitable when walking your dog?
With dooloop, you can manage long walks with your pup while holding a cup of coffee or answering your phone. Plus, it even helps you save the environment!
According to Beth Herriman, founder and inventor of dooloop,
"I am innovating by making people's walks, when they are walking with their dogs, a little bit better… I created dooloop, which is easy to use. You just slide your bags on, and it holds. So, if you have a dainty pooper who sometimes stops a couple of times, we got you covered."
Inventing the Dooloop
Although Beth's family had taken care of a lot of pets over the years, the dooloop story started when she signed up to foster two skittish Basset Hounds whom she named Bella and Angie.
"We all know that at some point on our walk, our hands will be holding a bag of poo. In my case with Bella and Angie, that meant bringing a cup of coffee was a non-starter, and taking a phone call became a risky balancing act. At the time, I once waved a smelly sack at someone in greeting. Not super friendly!"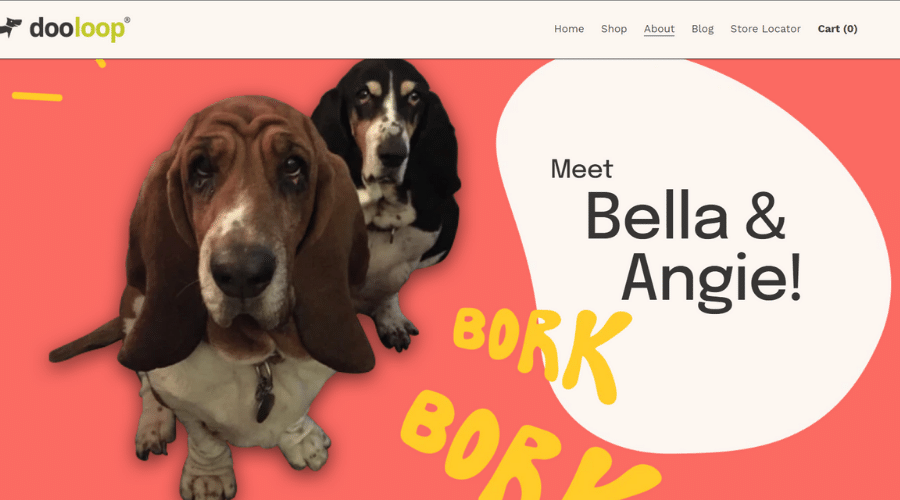 Having had enough, Beth turned to local pet stores and the Internet for help but found no solution to her problem.
This compelled her to take matters into her own hands. Eventually, she created a hands-free, game-changing waste bag holder slash leash accessory and named it "dooloop".
"It's just a very simple leash accessory that I invented because I didn't have three hands… This was just kind of like a Hail Mary for sanity, basically. [Walking two Basset Hounds] was just too much to handle, and the thing of it is, these are just stupid easy to use,"
Beth said.
Dooloops to Help Dog Parents and the Environment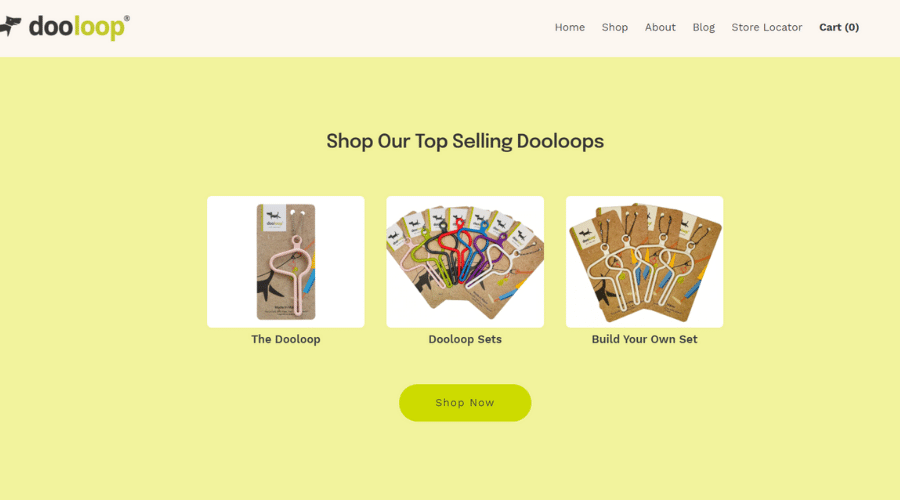 With a goal to make life easier for dog parents and better for the environment, Beth is proud to say that they make dooloops right in Maine using flexible, recycled, non-toxic, and formerly medical-grade plastic.
Even more impressive is the fact that the dooloop product and its packaging are 100% recyclable materials. They also come in seven different colors to suit your preference.
"If people aren't juggling their coffee or phone with bags of doo, there'll be less dog poop left to 'disappear', fewer bags left behind, and no more letters to Dear Abby about neighbors dropping poop bags in neighbors' bins. This is one small choice we can each make to bring a little bit of brightness to our world!"
In line with Beth's desire to give people the chance to be able to shop in their go-to local place, dooloop is now available in a lot of different stores in the U.S. and some stores in the U.K.
"It's really nice being able to help people. The feedback from customers has been just remarkable, and everybody's been super great… I appreciate all the customers who have discovered our dooloops and bought them for their friends and families."
Learn more about dooloop!
Visit their website at https://thedooloop.com/.