Dog support or lift harnesses are products that can aid your pet with a wide range of mobility problems and issues. These harnesses are made to help senior dogs experiencing joint pain, give paralyzed pets the support they need, and assist dogs post-surgery. 
If your dog requires a reliable support harness, then GingerLead is an excellent choice to consider. Continue scrolling to learn more about this product!
Inspiration Behind GingerLead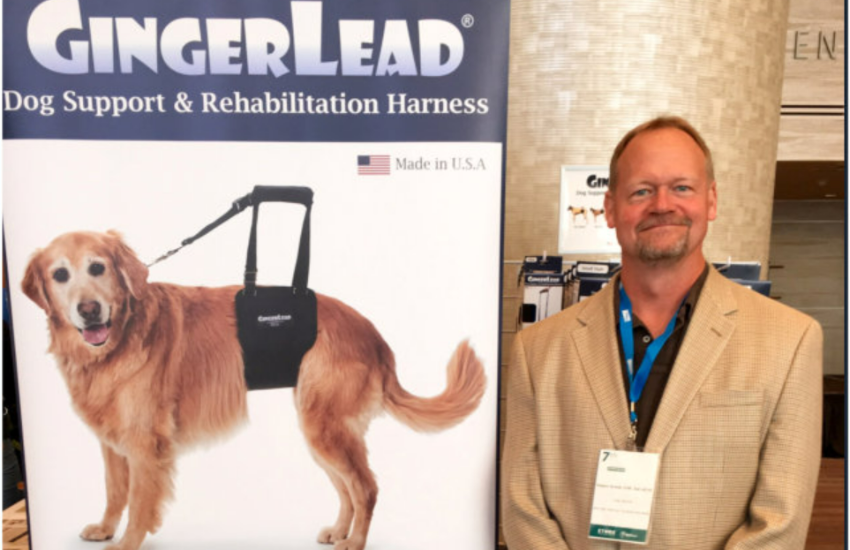 GingerLead is a patented dog sling initially created by Liz Rubinstein and her family for their beloved Golden Retriever, Ginger, who was diagnosed with severe hip dysplasia. 
She underwent a Triple Pelvic Osteotomy surgery on her right hip at six months old. Though, the real issue came post-surgery. They need to support her with a towel on her belly, which has proven to be a real challenge.
Ginger was a small ball of seemingly never-ending energy, making her difficult to control and support. After a while, she needed to undergo another surgery – this time on her knee. 
"After having been through the towel routine, we were determined to find a way to help her recover that was more comfortable for her and safer for her and us."
Liz and her husband realized they needed to create a dog support harness to make a recovery easier for everyone involved. That was when GingerLead was born!
Support your Dog after Surgery with GingerLead Sling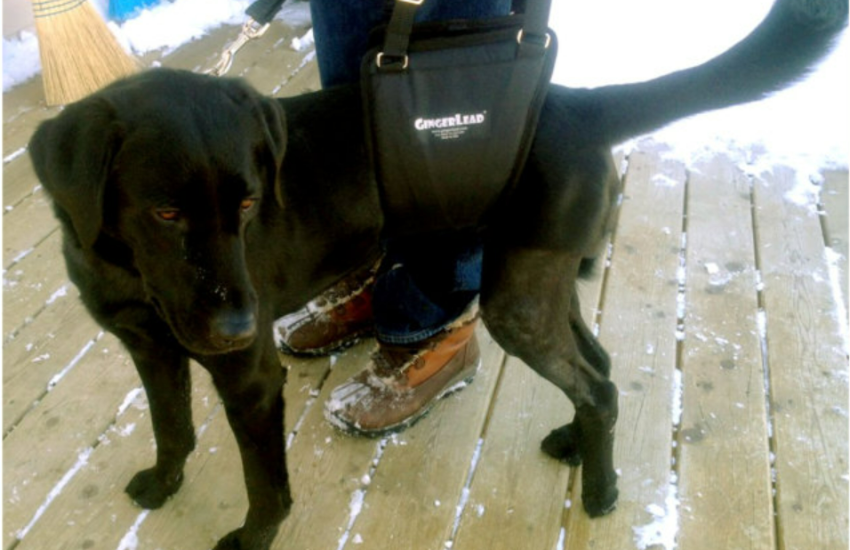 "My husband and I weren't trying to create a business. We were trying to help our own dog and our own situation at the time. And then we had one of those lightbulb moments that you hear about. "
GingerLead is a comfortable and reliable dog support sling that allows you to gently and safely assist your dog while in recovery. This product includes a handle, adjustable straps, a comfortable padded sling for the dog's body, and an optional attachment lead.
Corduroy material also covers the padding, making it gentle on the dog's skin and prevents any discomfort in potential sore spots. Moreover, it has an integrated leash you can attach to the chest harness for additional support or a collar for speed control! 
"We've been selling them all around the world to veterinarians, pet owners, and pet stores ever since."
Veterinarians, rehabilitation therapists, and orthopedic surgeons recommend GingerLead to rehabilitate a pet post-surgery or during rehabilitation after a leg or back injury.
Currently, there are seven variations of the GingerLead sling in total – 3 of which have a female and male version. 
"Between the seven, we can help any dog of any size, and we hope we'd help some cats, some goats, and some pigs."
For those interested, GingerLead has an official website you can visit! It contains all the information you possibly need regarding the product, including videos, testimonials, tips, and contact information.