Did you know that you can actually assign pets to your available fosters on Doobert? You can even invite ones that aren't on the platform yet and match them up with your rescues.
Yep! With Fosterspace, the newest addition to Doobert's features, managing your fosters is easier than ever. Everything you need will be in one place, including the ability to play matchmaker!
Follow the steps below to learn everything you need to know to get started!
How to Add Fosters
Before you can start assigning pets to fosters, you'll need to add them to your list of fosters in the Current Fosters quadrant. Follow these steps to add your first foster.
Step 1: Go to the Fosterspace tab and click Dashboard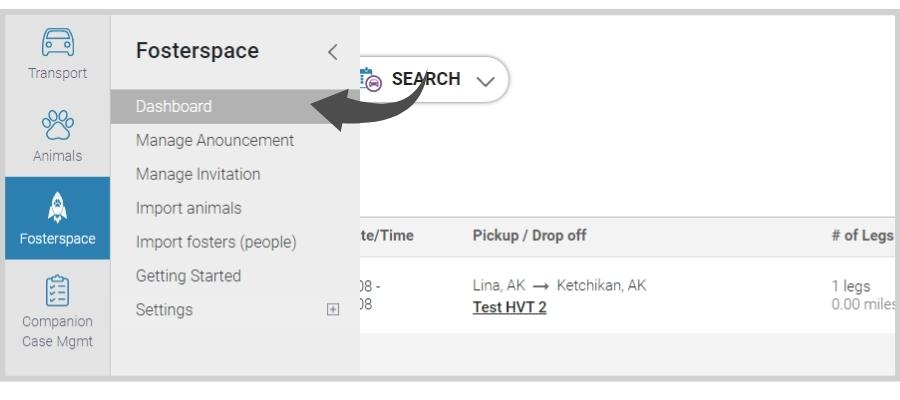 Step 2: Go to the Current Fosters quadrant
You'll find it at the lower left-hand corner.
Step 3: Click on the plus icon
Step 4: Add a foster
You can click the Start Searching button to locate volunteer fosters around your area.
Or type in the email address of a specific foster to send them an invite.
Once the foster accepts the invite, their name will show up on your list of fosters with a chain link icon beside it, signifying that they're not assigned to a pet yet.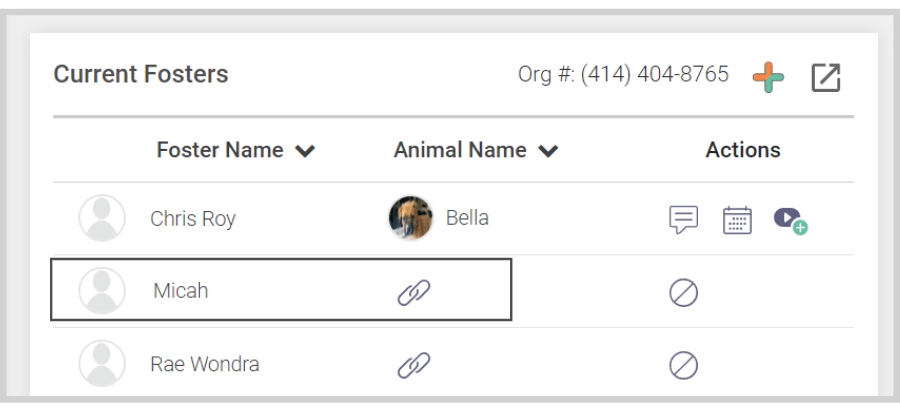 How to Assign Pets to Fosters
Now that you've added a foster, you can now assign them the foster pet that you believe matches them well.
Step 1: Click on the chain link icon
As you may have already seen earlier, it's on the right side of the foster you want to assign a pet to.
Step 2: Enter the name of the foster pet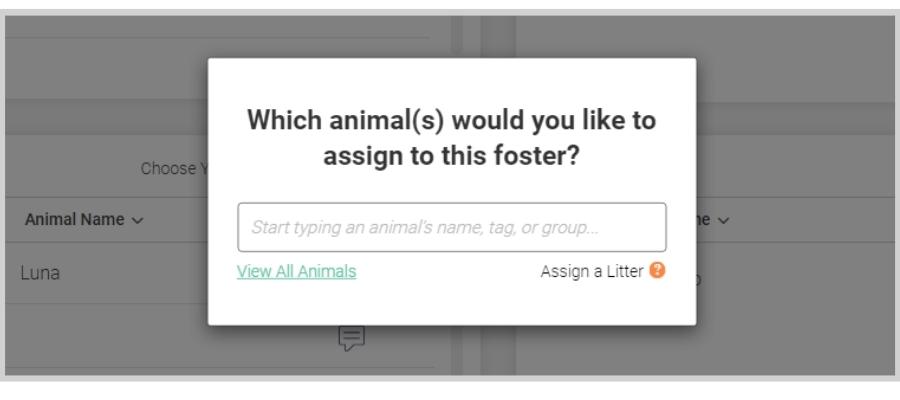 Step 3: Click Assign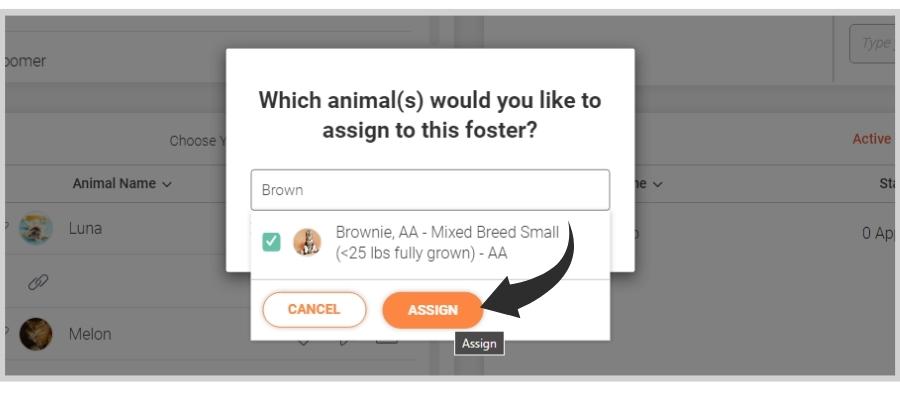 And you're all set! Check out the feature today and start assigning pets to your fosters!