Is your pup or senior dog slipping on surfaces like no one's business? If they often do the whole slip n' slide, it could mean they have weak traction or grip on their paws and nails. While they may look cute being clumsy like that, you should take these tumbles seriously as they could be dangerous to their health. 
It only takes one wrong tumble for them to pull muscles and ligaments or acquire more severe damage like a spine or hip injury. To avoid that, you will need something to strengthen their grip.
One highly recommended product is Dr. Buzby's ToeGrips. 
The Story Behind ToeGrips
ToeGrips are non-slip dog nail grips that aim to improve the life quality of your aging, injured, or special needs dog. They fit snuggly on your pet's toenails. They also work to restore their natural ability to grip and gain more traction on smooth surfaces and hardwood floors. 
According to Dr. Julie Buzby, founder of the company, the idea behind these ToeGrips came originally from a client, who also happens to be a brilliant inventor. He proposed a solution to help senior dogs gain a better grip to avoid slipping on smooth floors. 
He came up with the ToeGrips and wished for Dr. Buzby to carry the torch and bring it into the market. 
"He paved the way for me bringing it to market, and we're still good friends, and he's been extremely supportive of the process."
After a long, tedious process of improving and developing the product, ToeGrips is now an actual pet product available in many countries worldwide. It helped thousands of slipping paws gain better mobility and grip. 
"Turns out, it doesn't take much to give them the ability to them get up the floor and walk without the fear of falling."
Help Keep Your Dog From Slipping With Dr. Buzby's ToeGrips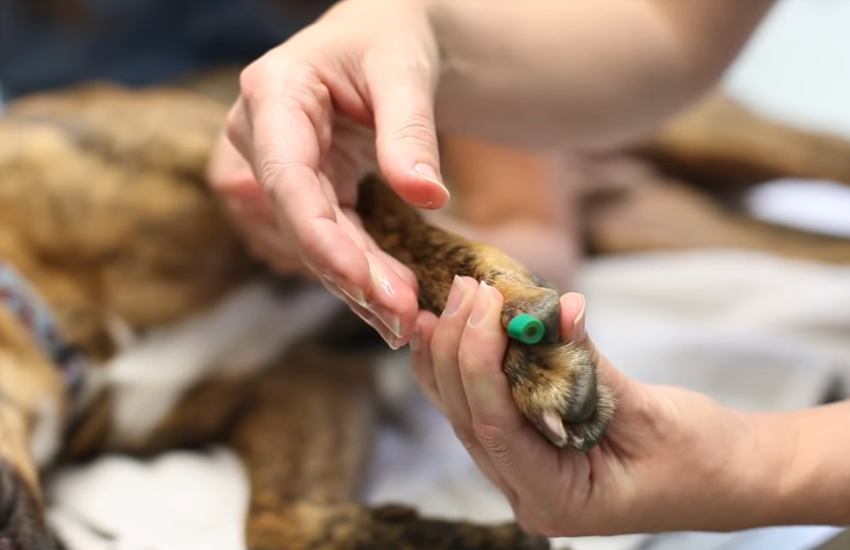 Dr. Buzby claimed that, 
"Scepticism is one of our biggest issues."
Many people are still hesitant of the product. It's just because they're doubtful that these tiny things can keep dogs from slipping on surfaces. A lot of people had doubts, which Dr. Buzby addressed.
ToeGrips work with their original, game-changing GripZone. This area allows the dog's toenails to meet the floor, providing more traction and offering the pet better mobility. 
It is a simple and minimalistic product that does not require any pizzazz or drama to make it work. It's straightforward and does its job, making it highly appealing to customers worldwide! 
If you're interested in this product, just visit Dr. Buzby's ToeGrips official website. You may also use the promo code, DOOBERT, to enjoy 10% off your purchase! Aside from ToeGrips, they also offer digital content and courses on properly trimming nails. 
"I had the passion and tremendous belief that this was gonna make a difference in so many dogs' lives and nothing like it existed before."