If you've been looking to improve your pets' access to professional veterinary tests but don't have the time for it, why not try MySimplePetLab?
Co-founded by Dr. Dennis Chmiel, MySimplePetLab makes it easier for you to keep your animals healthy.
According to Dr. Dennis,
"We co-founded MySimplePetLab to improve access to professional veterinary tests for cats, dogs, and eventually, others' pets."
Bringing Access to Vet Care to Your Home With MySimplePetLab
A veterinarian who has been in clinical practice for 13 years, Dr. Dennis spent part of his career developing pharmaceutical products specifically for pets.
His and his co-founder's goal for MySimplePetLab was simple: to make vet care simple even for pet parents.
"We were seeing some test types that were coming out into the market for pets that we, as veterinarians, weren't comfortable with… So we started getting increasingly passionate about making sure that these health tests that are out of the market are all very good tests."
In line with their mission, Dr. Dennis and his colleagues focus more on everyday tests that vets perform routinely to assess pets' health.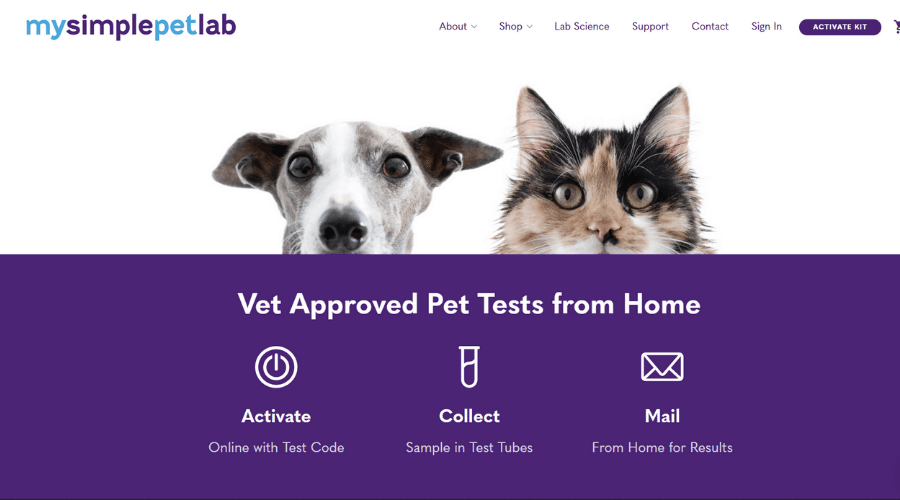 He continued,
"Demand is not a problem for the veterinary industry, right? There are tons of pet parents trying to get their pets to veterinarians. But we have to ask ourselves about those who aren't there…"
As per Dr. Dennis, there's a whole host of reasons why many pet parents cannot get their animals to their vets.
It might be that they had a disability, transportation problems, or their pets were feeling anxious.
"If we can make these tests just more easily available, we we can improve convenience, improve access, and hopefully, improve care for those pets."
If you're curious what types of tests you can have for your furbabies, they offer a comprehensive list.
In fact, a routine dog stool test, ear infection dog test, and skin and itch dog test are just some of their offerings.
They also have a routine cat stool test, ear infection cat test, and skin and itch cat test, among other things.
"These are the exact same tests that a veterinarian would run if you brought that stool sample to them in the clinic. And it's processed in a way that is as gold standard as can be. So it's premium-quality in terms of how it's processed."
Be sure to use the coupon code "DOOBERT" to get 20% off your test kits!
Learn more about MySimplePetLab!
Visit their website at https://mysimplepetlab.com/.