Is your child asking for a dog?
It might be high time to read to them a copy of "One-Eyed Leo" by Dog Internet of Things.
A children's eBook, "One-Eyed Leo" is the first publication that tests out the resolve of youngsters to have a four-legged companion in the house. What's great about it is that it takes the situation head-on without dealing emotional damage to your kids.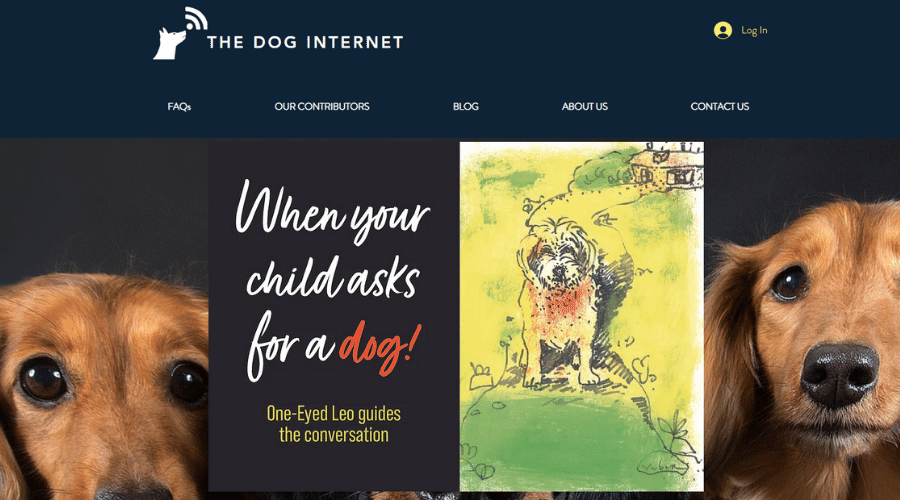 According to Ciaran Walsh, who is the founder of Dog Internet of Things and a dog trainer by profession, one of the major issues they try to address through the electronic children's book is the notion of responsible ownership.
"Every time I went to a rescue shelter, it kept coming up… [But I realized that] responsible ownership is like a love story. It means something different to everybody… [And after spending] about two years asking possibly 300 experts…the most unusual answer I got is this: 'Who should you be asking the question to?' And the answer to that was your six- to 10-years-olds."
Laying the Groundwork for "One-Eyed Leo"
After discussing with a plethora of pet experts, including dog trainers, rescue shelter managers, volunteers, vets, dog groomers, pet food producers, and even dog nutritionists, Ciaran came to the realization that approximately 80% of new dog adoptions are made by families with kids between the ages of six and 10.
He observed,
"This is where ill-informed adoptions and totally irresponsible decisions are made. The way this generally works is… a six-year-old has finished kindergarten and then suddenly goes into the next school… The moment comes when the child says, 'Oh, my friend Joe down the road has a dog in his house. Now, I'm being discriminated against and my civic rights are being abused. I'm the only one in my class without a dog. How soon can I get one?' Now, the parents suddenly have this horrible situation where this is a high-risk question."
From Ciaran's point of view, what makes the situation dangerous is that should the parents say no, it may bring emotional damage and child-parent conflict. On the other hand, if they say yes, it might result in ill-informed adoptions.
"So, you've got a six-year-old who has suddenly realized what pure social pressure is about without having any tools or any way to address it. And you have a parent who has never actually had questions like this,"
Ciaran added.
To help the parents and the children facing this unfamiliar circumstance, Ciaran came up with the idea to create a children's eBook that discusses the notion of bringing a pet into their lives.
Learning Responsible Pet Ownership from "One-Eyed Leo"
In Ciaran's own words, "One-Eyed Leo" is a love story between a one-eyed disabled dog in a rescue shelter and two children between the ages of six and ten.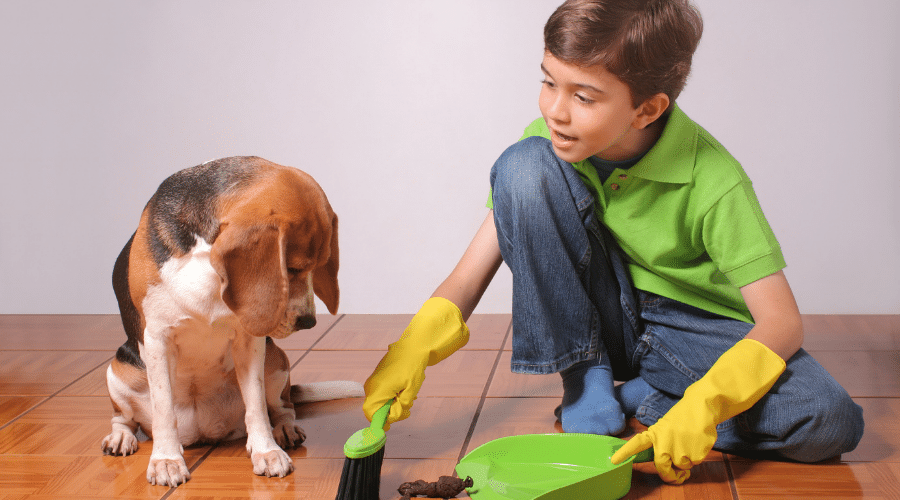 One thing that makes it unique from other dog-related books is that Leo, the dog protagonist, takes the reins and tells the children what type of home he wants to move into. He comes out with his own terms and conditions, like any CEO or any HR manager.
"On the left side of the page, you have the engagement between the children and Leo. And then on the right side of the page, there's a page for the adults to read to the children. So, this is really a children's book that adults read to children. It's not a child's book that the adults would give to the children."
"One-Eyed Leo" also comes with an explanation of the science and history of dog training. It also includes learning tasks for the children.
This way, they get an idea of the detail of responsibility it takes to care for a pet. These include how to timetable a dog, how to potty-train them, how to avoid accidents in the house, and how to react when accidents do occur.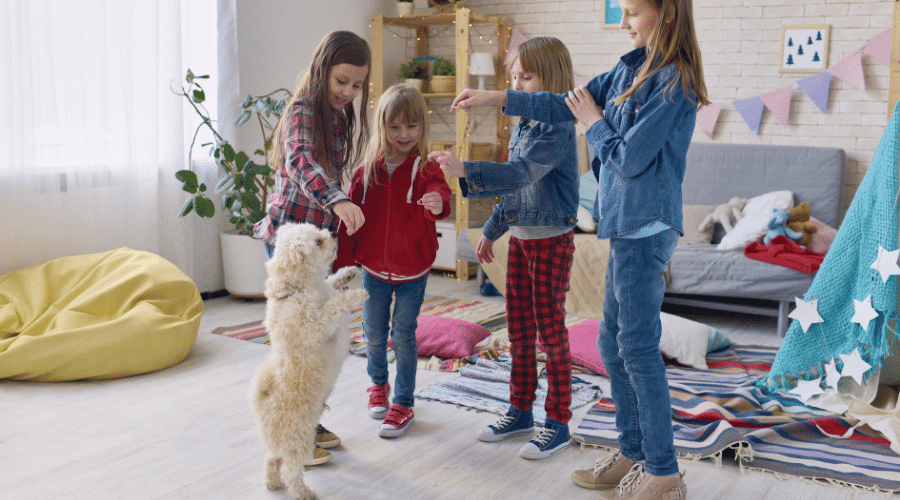 With advice and suggestions from over 300 experts, the book aims to bring the intention of six- to 10-year-old children through the process.
"Quite simply, there's no pressure from the children because they've read the book or they've decided, 'No, this isn't for us' or 'This isn't for us this year; maybe next year' or whatever. And that's absolutely fine. The big investment for anybody who's looking at this book is you get yourself out of an emotional fix. You have a child who knows to educate themselves and understand how to manage a complex project… [After all] you're talking about a 10- to 15-year management of a living entity,"
Ciaran said.
Learn more about One-Eyed Leo by Dog Internet of Things!
Visit their website at https://www.thedoginternet.com/.