Peanut butter-based products that equip you to become responsible pet parents—who knew such a thing was possible?
But as unbelievable as it sounds, Poochie Butter really does help dogs live healthy and happy lives through peanut butter.
In the words of Henry Warner, the thirty-two-year-old founder of Poochie Butter,
"The best way to summarize us is through our slogan: all things, dog, all things, peanut butter."
Starting Poochie Butter
Born, raised, and based in New Jersey, Henry started Poochie Butter five years ago after his dog suffered from Lyme disease.
Nothing was working for his pooch's medication other than peanut butter. And at the time, he had been sitting on an idea he originally called "Poochie Scoops", which was inspired by the Dunkaroos.
Putting the two together, he thought of bringing a new product to the market that would help dogs burdened with medication or separation anxiety.
Recently, though, Henry and his Poochie Butter team have transitioned their focus to include the dog owner as well.
"We've seen such a spike in dog adoptions recently because more people are working from home, and there's been new marriage relationships. So, the focus has been emphasizing on equipping the pet owner who we have found is doing more at-home vet care."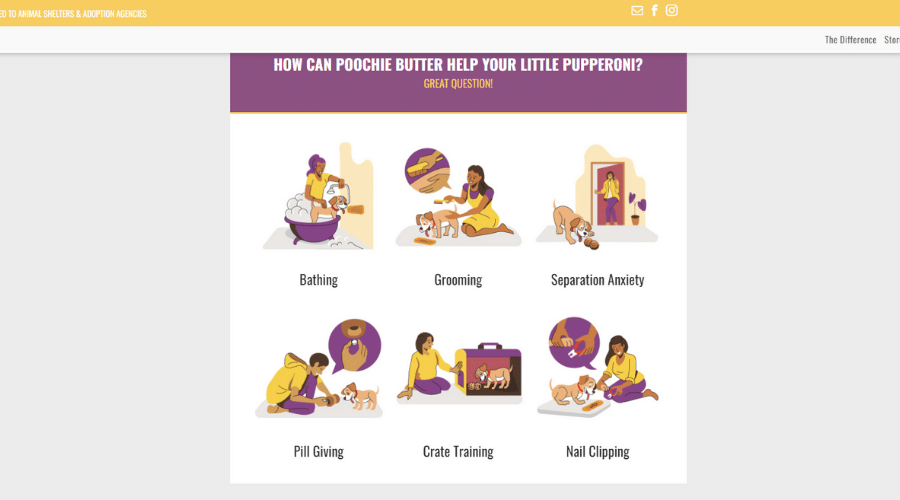 Poochie Butter's peanut-focused products are excellent for dogs' breath, brain, bone, skin, and coat.
"It's really just putting an emphasis on not only the dog but also the pet owner as well and making it an easier process for them to go through some of those tasks that are really not pleasant at all,"
Henry added.
Although they don't make hard health claims, Henry said that what makes Poochie Butter different from the normal peanut butter you pick up at the supermarket is that they wanted the healthiest option for dogs.
This means that they only produce their peanut butter on the most natural basis.
"A lot of peanut butters out there have added salts and sugars and preservatives. [In fact,] some of the more popular name brands have components in there that could potentially be deadly for a dog. But our goal was to just have the most all-natural basis, so we added the five components to just make it the healthiest option on the market."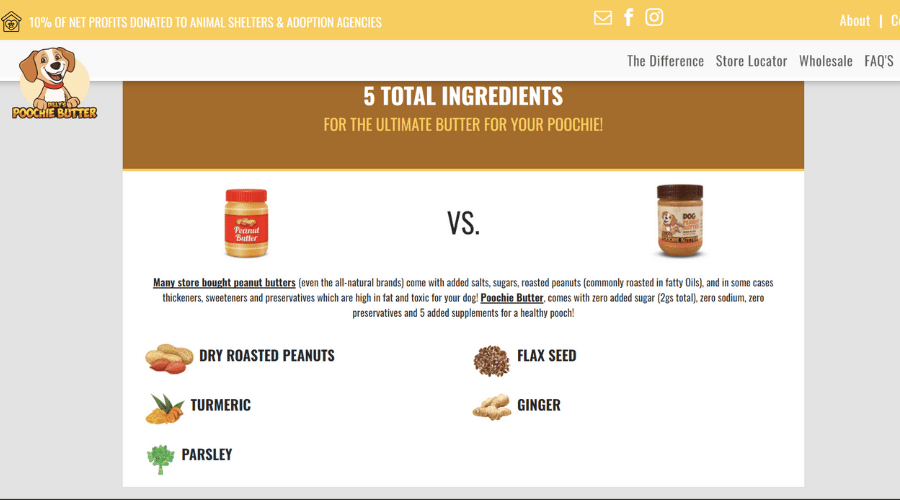 Learn more about Poochie Butter!
Visit their website at https://www.poochiebutter.com/.