Rob Ryan, the founder of Gussy's Gut, has a simple yet admirable goal — to create high-quality, nutrient-dense products to help pet parents worldwide. What came to fruition with his goal is a fermented whole superfood product that is jampacked with nutritional benefits!
Continue reading to learn more about his journey!
How Can Gussy's Gut Help Your Dog?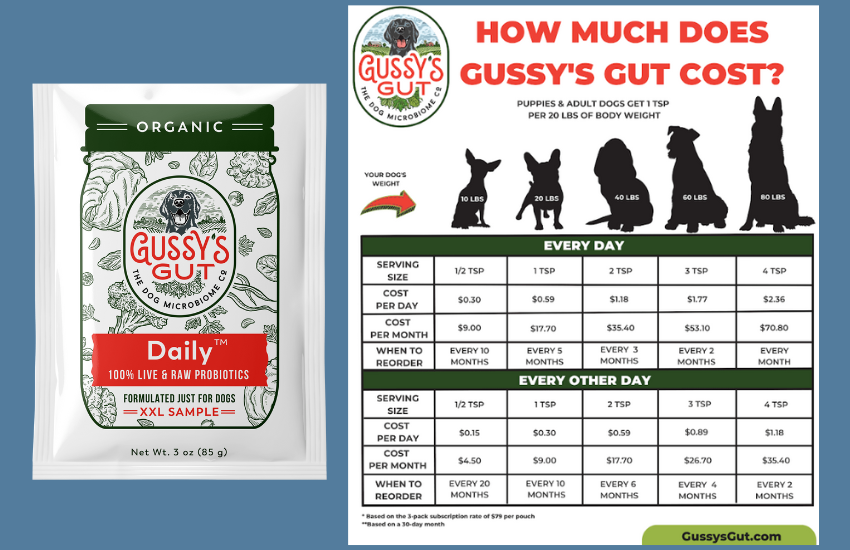 The idea behind Gussy's Gut came to Rob when his dog accidentally ingested a bottle cap when it went through their trash one day. Rob didn't know about it until after a few weeks had gone by.
What Rob and his dog went through was a literal nightmare for any dog parent; countless vet visits and the vets not knowing what was wrong. It only came to a head when the cap itself naturally went through. Though, not after it wreaked havoc on his dog's GI tract and gut.
After this traumatic ordeal, Rob thought of experimenting and dwelling on fermentation. It started simple enough until he began genuinely exploring it.
"There's a lot of things going with fermentation."
Among the most valuable benefits that fermentation brings to the table is that it creates probiotics, prebiotics, and postbiotics. It generates friendly bacteria and crowds out the bad ones. The result is a nutrient-dense product that can benefit a living organism's body.
Not long after, he teamed up with Dr. Ian Billinghurst to set up Gussy's Gut and make the safest and most nutritious fermented whole superfood formulas on the market!
Give Your Dog the Best Meal with Gussy's Gut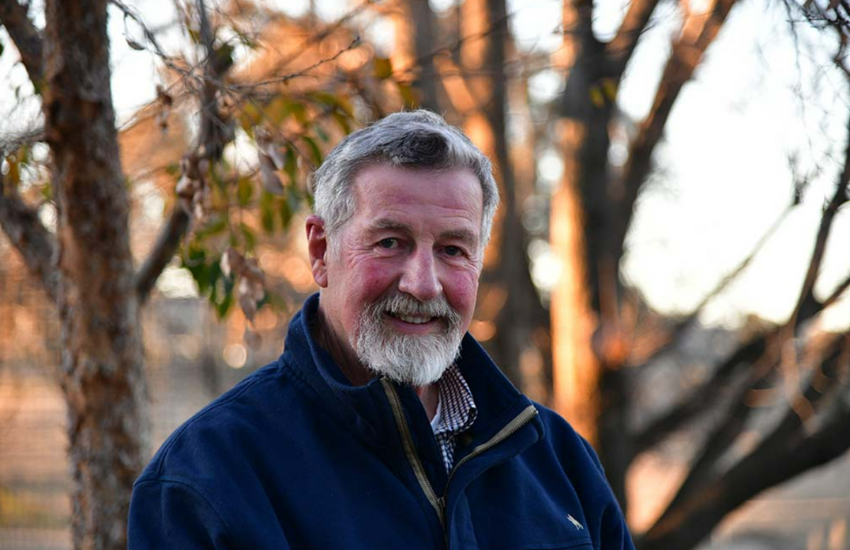 Gussy's Gut offers fermented dog food toppers that can be a delightful addition to your dog's diet. Not only does it bring the meal back to life, but it also has countless benefits that can help your dog!
"What we do is that we put 19 superfoods together."
Gussy's Gut contains several enzymatically activated ingredients that are still raw. Moreover, the topper has hundreds of probiotics, minerals, vitamins, enzymes, greens, and polyphenols in every teaspoon!
Their products come in a convenient powder form that you can quickly sprinkle on top of your dog's meal. It can be used on raw dog food, wet dog food, or dry kibble! The product is made by grinding the ingredients until it attains the desired consistency. It will then be fermented and freeze-dried.
"You want to think of Gussy's gut as an optimized vegetable."
The topper is mainly designed to give your dog dynamic nutrition with the help of a wide variety of probiotics. It also serves to provide gut, aging, detox, and nutrient support to help build a resilient and healthy dog!
However, note that this product is not a substitute for high-quality dog food. It primarily serves as a low-calorie and nutrient-packed dog food topper that you can add to your dog's meal.
Check out their product over at their official website! They provide samples that can help you decide if it's worth purchasing!