For many people, 2020 opened the opportunity to adopt pets. Not just that, but take them in as a new part of their families. Due to the pandemic, there has been a sudden surge in global interest in pet adoptions — which, unfortunately, was not sustainable nor long-lasting.
"Sadly, a lot of pets were getting abandoned, and the reason being the change of hearts."
That realization broke Parnita Senjit's heart. However, while nursing her aching heart, she also found a new motivation. Her idea — turn her therapy dog, Leo, into a cartoon character that will inspire the new generation and teach them empathy and compassion towards animals.
The Prequel: How The Therapy Dog Lil' Leo Was Born
Parnita Senjit is a woman of many talents and passions; she's a wellness coach and motivational speaker with a flair for art and writing. Above all, she's also a dog parent who unconditionally loves her therapy dog, Leo.
After learning the sad truth about the continuous increase of pet abandonment in the UK, Parnita was inspired to do something to inspire change or make a difference. Her way involves adorable illustrations, colorful pages, and valuable life lessons!
With her love for crafts and words, she artistically and creatively put together the Lil' Leo series. She meticulously drew the illustrations, with Leo as her main inspiration.
 "Looking at him, I got this idea — why not turn him into a character?"
Parnita managed to almost magically transport her therapy dog into her stories. With her touch and art, each page seemingly came to life!
Each book in the series tells a different story, focusing on vital life lessons. Parnita's main goal is to educate kids from the dog's perspective. She wants the new generation to build empathy toward animals.
Parnita wants to impart a valuable lesson through the eyes of Leo to make more kids understand animals better.
"Through that, we help people understand how their pets feel."
The Sequel: How Lil' Leo Is Helping The World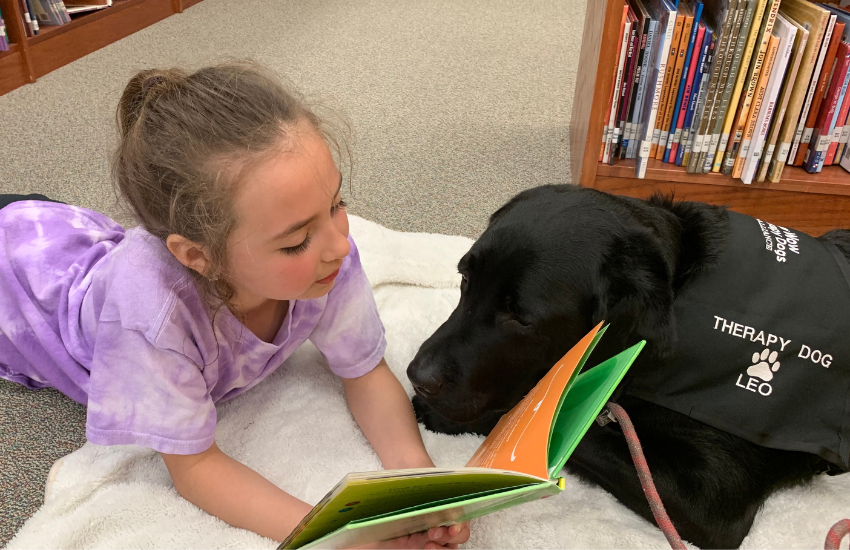 Currently, there are three books in the Lil' Leo series. Each of them dives into different themes; friendship, embracing change, and understanding the process of healing.
The series is mainly targeted at kids aged 3-9 years old. The books all feature Leo going on different adventures with various characters. Plus, the story mainly focuses on teaching the next generation about understanding animals in a way that can pique their interest.
In fact, Parnita has not shared any plans regarding a potential next installment to the series, but she expressed her plans to translate it into other languages.
"I want it accessible to as many children as possible."
Aside from the series, Parnita also claimed that she wants to visit more hospitals and schools with Leo to spread the word about her mission.
If you want to check out the Lil' Leo Series, you can purchase them directly from their official website or Amazon!