Looking for a soothing, natural soak for your pets' sore & stinky paws?
PawSoak, from RemysBrands, may be a great cure for your four-legged companions!
Created and owned by Dr. Melissa Jacobs, a small veterinarian, RemysBrands is an online shop and pet pharmacy that ships and sells veterinary-quality pet supplies to your door on time and safely.
Dr. Melissa shared,
"I am a strong believer in knowledgeable pet owners and well-cared-for pets. Typically, we also have an awesome online store for products for pets and for people who love pets. And that includes the online pharmacy that has veterinarian-recommended food supplements, non-prescription dental chews, even toys, things like that."
Caring for Your Pets with PawSoak from RemysBrands
Developed by Dr. Melissa herself, PawSoak is a natural, Epsom salt-based blend that helps soothe the paws of pets with itchy skin.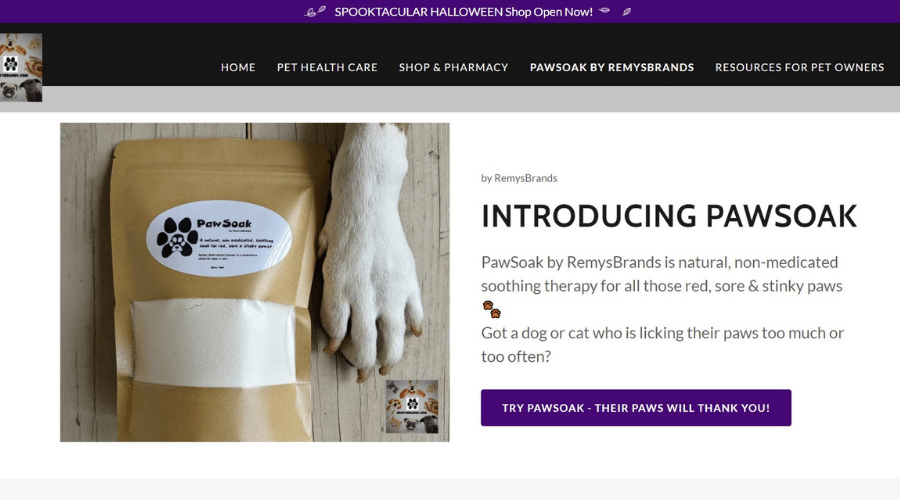 According to the veterinarian-cum-online store owner herself, this is especially beneficial for pet owners whose pets suffer from an all-year-round condition that makes them get red, sore, stinky, and itchy paws.
It also helps soothe pododermatitis and other secondary infections in dogs and cats.
"As you can imagine, not all dogs and cats are amenable to spraying or dabbing stuff on their nails and toes. So, this is a product that was meant to be on the natural front, so it's not full of antibiotics or steroids or anything medicated… It's really part of that niche of non-medicated but soothing and actually helpful products."
As the founder of an online pet website that features pet care and pet health, Dr. Melissa got the inspiration to develop PawSoak after finding nothing similar to offer for her clients and their pets.
"When I developed this, I have been listening to veterinary dermatologists recommend Epsom salts that might help pets' paws. And I started looking around to offer something to my clients and their pets. And there wasn't anything…really nothing for dogs and cats,"
she reminisced.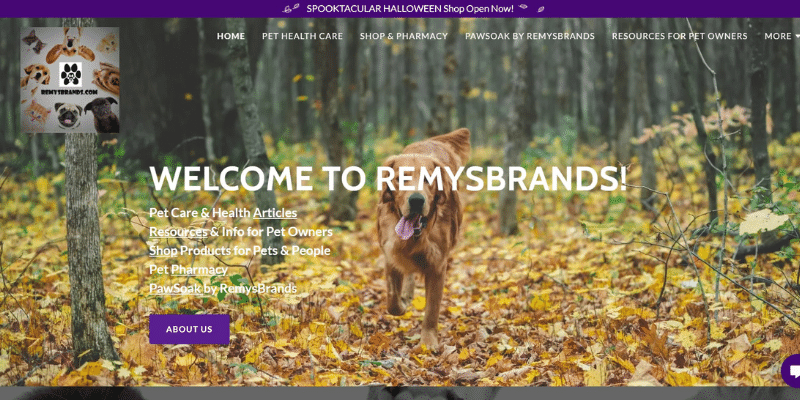 This, along with her scientific and professional background as a veterinarian, encouraged her to develop a product that means something and is actually helpful.
A Soothing Therapy With PawSoak
Essentially, what makes PawSoak different is that it's a non-medicated blend providing a natural therapy for animal companions that lick or chew on their paws too much or too often.
Aside from red and sore paws, PawSoak also offers soothing relief for the following cases:
Athletic overuse

Dry paws

Insect bites

Irritated paws

Itching

Rashes
Using the highest quality of ingredients, the pure Epsom salt-based product also utilizes healing ingredients, like Colloidal Oatmeal and human-grade ingredients to ensure it's safe for your dogs' and cats' paws.
In fact, Dr. Melissa happily shared,
"I've gotten some really positive feedback, where, for example, somebody from Discovery Bay, California said, 'Usually, when I try to soak or treat my pets' paws, they just chewed on them even more… And they didn't with this one.' So, I've started offering PawSoak on a wholesale level… My first batch just went to a…mobile veterinarian. And she said, 'You know, I recommend Epsom salts all the time. It's great to have an actual product meant for dogs and cats…'"
Considering the positive feedback Dr. Melissa has received for PawSoak, it won't be a surprise if RemysBrands become pet parents' go-to place for verified resources they can trust.
"I really hope we at RemysBrands can join pet guardians on that journey of taking care of their dogs and cats,"
Dr. Melissa said, closing the podcast.
Learn more about RemysBrands!
Visit their website at https://remysbrands.com/.