Keep your dogs active at their best with Replenish!
A natural dog water supplement, Replenish was designed to restore the core nutrients your dog needs.
According to Dr. Rachel Walsh, a veterinarian and animal chiropractor who created Replenish,
"Canine athletes are getting their best times yet when drinking Replenish dog water supplement at competitions. My products are developed from scientific research unlike many other products on the market."
About Replenish
Based in Houston, TX, Dr. Rachel used to be an all-American pole vaulter at Rice University before going to vet school.
Becoming a veterinarian made her realize that there was a need for products that would help dogs coming to her with problems.
Because of this, she created a couple of products to try to treat dogs with more natural methods.
"I just realized there's a whole area that we need to treat more holistically. So, I created Replenish products to help provide natural solutions to problems I want to solve in my animal patients."
Her two biggest products are Replenish Dog Water Supplement and Replenish Natural Paw Healing Solution.
Replenish Dog Water Supplement functions like a dog's sports drink and promotes rehydration with its very enticing flavor.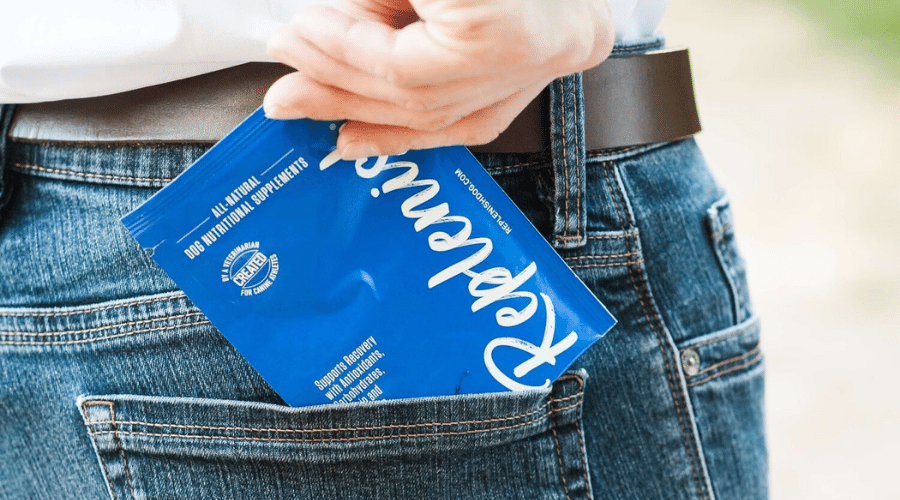 This way, it rehydrates your dog and prevents overheating and dehydration-related illnesses.
This dog water supplement also provides simple carbohydrates, B vitamins, and antioxidants in an isotonic solution that has been proven in studies to help dogs recover faster from exercise or illness.
Dr. Rachel said,
"It comes in these individual packets on the tower, and you take it with you wherever you go. So if you're hiking, you're running at a dog park, you just add it to your dog's water bowl, and it makes them want to drink."
On the other hand, Replenish Natural Paw Healing Solution helps dogs with itching and irritated paws.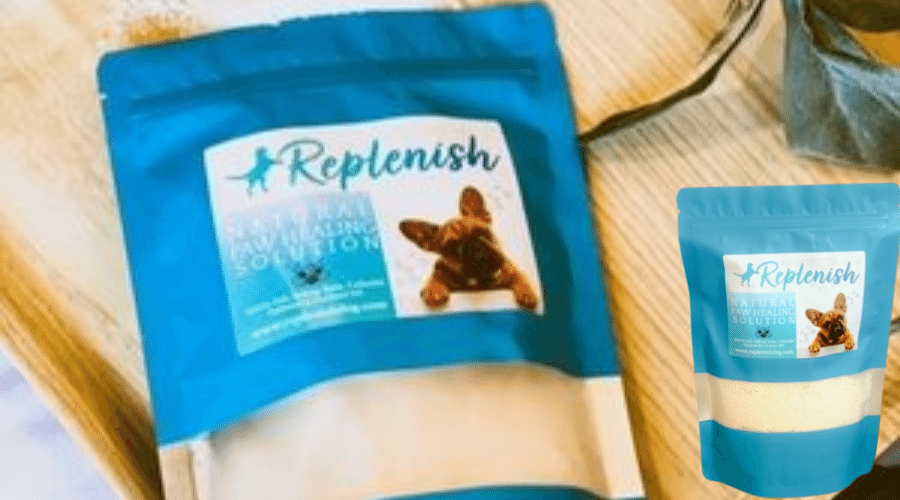 It uses natural ingredients to provide natural antimicrobial and anti-inflammatory effects. This lets dogs combat irritation and infections and prevents the need for a vet visit.
"When they drink these vitamins, they get to your dogs' bloodstream and to their muscles faster than any other way, besides an IV catheter. So, this is literally the fastest way to help your dogs recover after exercise or overheating or anything."
When asked about her customers' feedback, Dr. Rachel shared that her products are taking off and selling faster than she can keep them on the shelves.
"It was released in the fall of 2019, and it's going awesome. I have multiple clients using them and sending rave reviews."
In fact, as per Dr. Rachel, developing these products has made her feel like she now has a more well-rounded view of how to treat things rather than just always sending home a pill to fix animals.
Learn more about Replenish!
Visit their website at https://www.replenishdog.com/.