Good news: cancer treatment for our companion animals is now within reach!
All thanks to Torigen Pharmaceuticals.
Founded by Ashley Kalinauskas, Torigen Pharmaceuticals is a start-up that aims to make a difference in veterinary medicine.
According to Ashley, who is the company's founder and CEO,
"We realized just how big of a problem cancer was in veterinary medicine that we made the decision really early on to stay here and to grow here. And I think that that decision was really because of the need. There's just not enough innovation happening in the veterinary oncology space. We think that there's a lot more that needs to be done."
Torigen Pharmaceuticals: From Academic to Commercial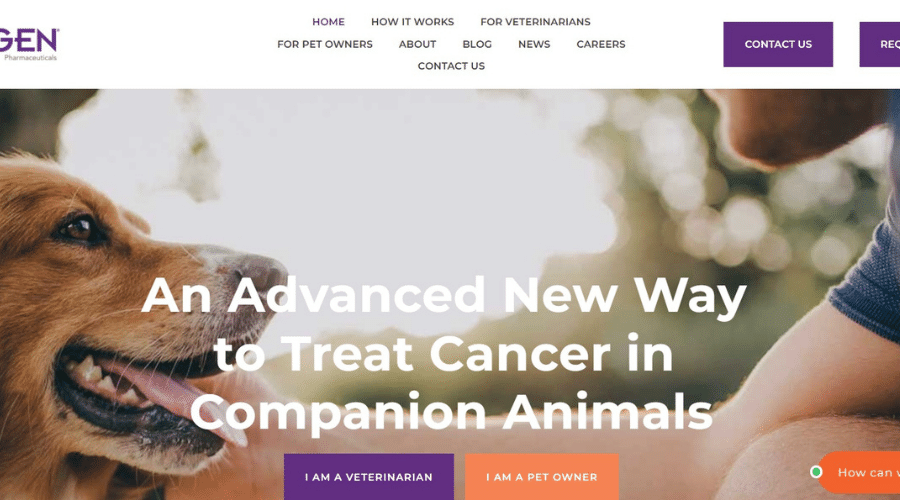 A result of Ashley's graduate thesis project at the University of Notre Dame, Torigen Pharmaceuticals focuses on providing the most advanced cancer care solutions for companion animals. Its members consist of cancer researchers, vets, and veterinary professionals who are driven by their love for pets.
As per Ashley,
"I started…while working with the professor that I was with, on the technology he had developed for personalized cancer vaccines."
Being able to get her hands on this Notre Dame-patented technology helped Ashley understand its potential effects. Not long after, she and her professor began to consider applying it in the veterinary industry.
"So, my professor actually treated his own dog with cancer. She had oral squamous cell carcinoma. She was the first patient we have ever treated with this technology outside of mice and rats. And it really opened my eyes to see if it helped Sadie, his own dog, why can't it help other animals?,"
she continued.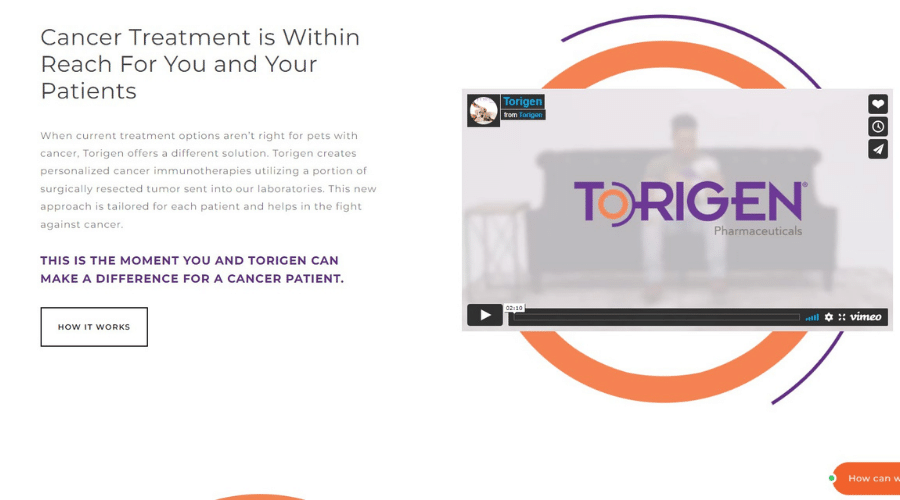 With four to six million dogs and over four million cats receiving a cancer diagnosis each year in the U.S., this was a big problem that Ashley, a pet lover herself, wanted to help solve. More so when she learned that approximately 50% of dogs over the age of 10 die from cancer.
"There are so few options that are available to owners… And working on the technology of personalized cancer immunotherapy, we felt that we had an opportunity to be able to offer something to veterinarians and pet owners."
How Torigen Pharmaceuticals
'

Animal Oncology Process Works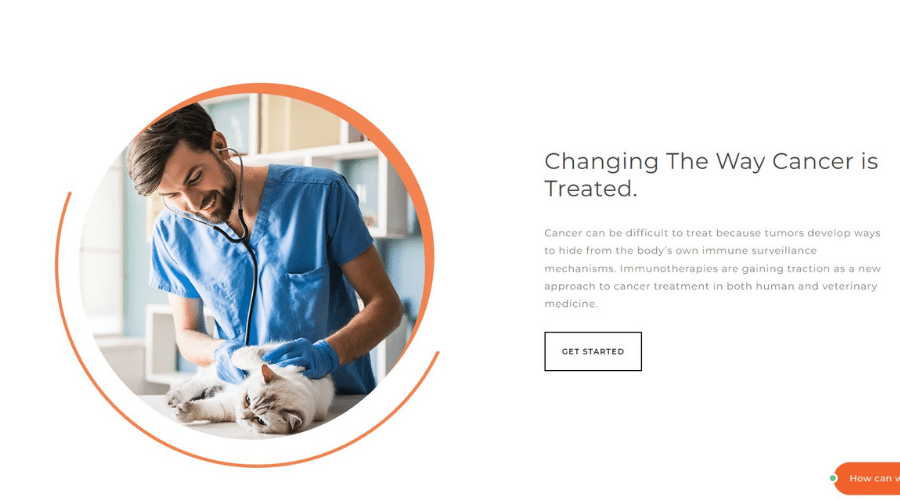 Recognizing the role that animals play in our lives, the team determinedly extends the former's lives despite a cancer diagnosis.
To this end, their animal oncology process works as follows:
Vets will surgically excise the tumor and send it to Torigen's lab via prepaid overnight shipping.

Torigen's lab staff will prepare a personalized vaccine for the tumor. They will then send the vaccine back to your vet clinic in a span of 3-5 working days.

Vets will then administer the personalized vaccine by injection once a week for three weeks.
Ashley explained it best:
"We make sure that the product is really safe because that's what the owner is most interested in. They don't wanna put their pet through additional pain or suffering… So, it's about conducting and understanding safety as our number one priority… So, from our end, we just see that there are just a lot of opportunities to be able to provide safe, effective, affordable, and accessible treatment options to the veterinary community."
Learn more about Torigen Pharmaceuticals!
Visit their website at https://www.torigen.com/.