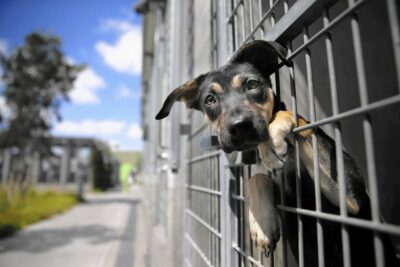 Today's tip discusses your options should you want to search for your dog in person (rather than starting with an internet search with an online database like adoptapet.com or petfinder.com). There are a couple of options. The first one is stopping by your local shelter. Shelters can be a large or small, public or private, but most will have plenty of dogs for you to choose from. Some of them have awful conditions and some of them are quite lovely but for some dogs this could be their last day if it's a kill shelter and there are, of course, no-kill shelters as well as well as open admission shelters. If you start your search at your local shelter you could be making a difference to a dog immediately.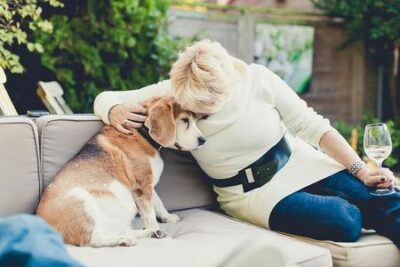 Alternatively, many animal rescue groups will go into the shelters and pull dogs that they believe to be adoptable. Those dogs will live either in a facility that they run, or many rescue groups also utilize foster families. Dogs living with foster families get socialized and you as a potential adopter can learn a lot about a dog from the foster family. Many rescue groups have adoption days on the weekends where you can go and meet the dogs in person. Always ask the people in charge for information about the dog. They will be able to tell you about their personality: whether they're good with other dogs or cats or kids.
You can expect to pay a small fee and have an easy application at the shelter. You will likely have a more rigorous application process through a rescue group.
So here 's tip # 5:
Your local shelter is a great place to start looking, and local animal rescue groups have adoption days where you can search for your new best friend. Whichever you choose, good for you for making the effort to save an animal's life and find your new furry buddy.
We hope you are enjoying these tips and there are still many more to come but if you have questions about dog adoption go ahead and check out What To Expect When Adopting A Dog.
Click here to learn more about Diane's book and purchase today.