Animal rescue transport will grow exponentially in the next 5 years.
Animal rescue transport has been around for decades but to some has only recently come into the spotlight to receive the attention it so rightly deserves.
Thousands of volunteers across the U.S. working tirelessly every week and weekend to safely move animals locally, nationally and even internationally.  But we see a few factors that all but guarantee that rescue transport will grow even bigger in the years to come.
Ride sharing is a thing now
It may be hard to imagine but Uber and Lyft have only been around for a few years.  For decades prior to their arrival, if you wanted to get a ride you had to carpool with someone or call a taxi.  Now you can order up practically anything on your smartphone and have it delivered to you. So in addition to bringing you Uber eats, you can thank ride-sharing for revolutionizing the rescue relay transport world as well.
It seemed illogical to people years ago that your phone could coordinate a stranger to meet you and take you to where you want to go, but now thousands of people every day rely on ride-sharing to get to their destinations.  So when you introduce a concept like Doobert to people and define it as a "Volunteer Uber for rescue animals," the concept doesn't seem so foreign to them and they are eager to try it out. More people means more transports and more animals saved.
The world is going global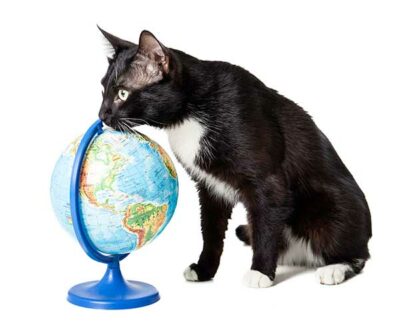 But even more than the arrival of ride-sharing is the globalization of practically everything in the world today.  Gone are the days where you read a newspaper to get your news. Now there are thousands of websites, mobile apps and social media channels to fill your brain with more information than you ever wanted.  In an instant you can know what is going on in far corners of your city or state or even far reaches of the world.
With globalization comes the sharing of knowledge, particularly in passion causes like animal rescue.  As our friends, colleagues and fellow animal advocates learn about new technologies and ideas being tried in other countries, they are eager to learn and try the same in their areas of the world.  Through social media channels we are connected more than ever before with people around the world and as they learn how rescue relay transport saves lives in the U.S., they are bound to implement learnings to help their animals.
Innovation continues to advance thinking
Finally, all of the advances in technology and innovation will bend the minds and challenge the thinking of those not yet introduced to the wonderful world of animal rescue.  This in turn will fan the flames of innovation and the cycle will continue. Humans are inventing self-driving cars and planes and it's only a matter of time until these technologies are applied to the animal rescue world to help safely transport more animals.  
The next five years will be revolutionary in animal rescue transport.  And we are proud to be a part of it.