Who knew you could use an in-phone case eyepiece adapter to get clear and crisp pictures for your pet's better health?
Well, Skoped Micro is an innovative app that makes digital pathology more accessible for microscopic diagnosis and research.
According to Dr. Cade Wilson, a veterinarian, a practice owner in Southern Oklahoma, and the inventor and co-founder of Skoped Micro,
"Skoped Micro is a company in which we've made a very easy way to connect the smartphone that you already own to a microscope you already own. We've also been working on an app and some software to solve some normal everyday problems that people have with microscopes."
The Story Behind Skoped Micro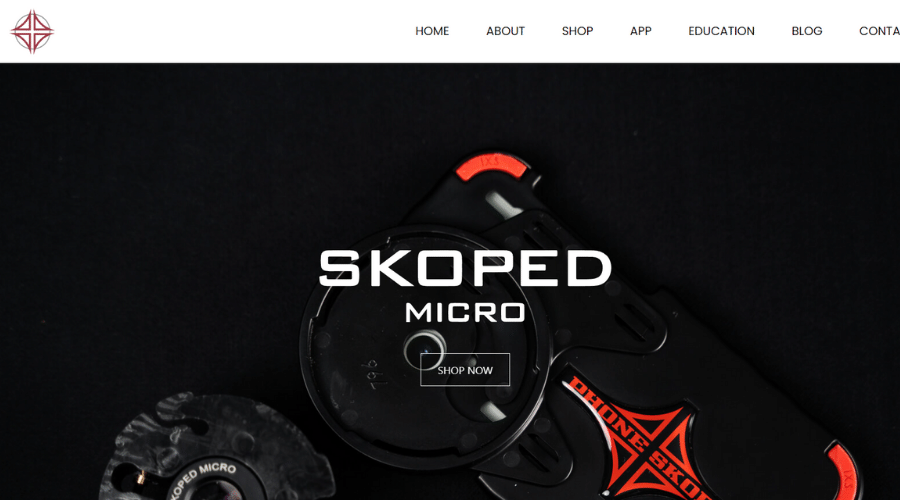 A company formed two years ago but only launched its products recently, Skoped Micro came from a need to take a snap of high-quality photos through a microscope without burning a hole in one's wallet.
It started when Dr. Cade went on a trip to Colorado with his father and brothers to film wildlife. Wanting to share the incredible experience with his kids who were at home and couldn't go with them, Dr. Cade did some research on how he could do precisely that.
"I ended up buying a phone case from the company Phone SkopeⓇ. They're an outdoor company for filming wildlife and birding and all kinds of stuff. And so, I settled on their case because it looked tough. And not that I needed something that looked tough. But I'm hard on equipment. And I'm like, 'I need this thing to survive this trip with me',"
he continued.
The trip did end up being a fun experience. However, during the long drive back to Southern Oklahoma, Dr. Cade began to wonder how he would use it again.
And as a professional who looks at a microscope a dozen or more times every day, it dawned on him: he could actually make an attachment out of it.
So, what he did next was,
"I took one of those adapters made for binoculars—or a spotting scope—and made one for my microscope. And it was not very pretty, but it was very functional. And so, that just kind of started me down this road, and I just steadily learned new tricks with it."
Improving Pet Health Through Skoped Micro
For someone who uses a microscope a dozen or more times a day in his practice life, having the ability to take a picture that's way better than the scribbling words vets like him write on paper helps a lot with making pets healthier and happier.
"The phone case that we have is made for, like, an everyday carry. It just goes on your phone… And then when I need to do something, I set my disc on and then connect my eyepiece adapter and voila! I just replace the eyepiece on my microscope, and I can use my phone as a viewer or record that with a normal function in my phone."
According to Dr. Cade, you can also do the same with the Skoped Micro app. Specifically, you can take pictures and videos. They also got a built-in micrometer that they've patented, as well as a broadcast function where they could either broadcast to their pathologist or a whole group.
"So, I instead of walking out to show them…they could just see what I was seeing, and that makes it real,"
Dr. Cade said.
He added that this had helped clients in the veterinary practice setting be more involved and help with follow-ups so that they can see the before- and after-situation of their pets.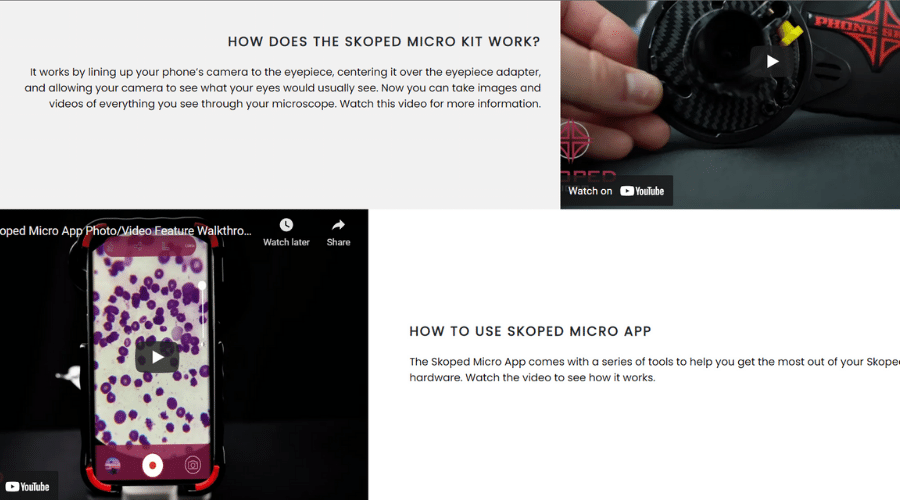 When asked what he had in mind for Skoped Micro's future, this is what Dr. Cade had to say:
"We're going to see where it rolls because I wanted to help as many people as possible… So, my focus is going to be veterinary medicine, first, initially in digital pathology and then education. We're going to see where it goes because there's no reason why most people wouldn't have a use for it."
Learn more about Skoped Micro!
Visit their website at https://skopedmicro.com/.