If you're based in Canada and have no idea where to get your favorite natural supplies for your pets, Dogs of Pride is a viable option.
Owned by Wendie Patrick, Dogs of Pride aims to help pet parents get to the root of their pet's health problems. It carries a wide range of natural alternatives to dog grooming products and other supplies for pets that you won't find on shelves.
According to Wendie,
"I work one on one, with a lot of pets and their people or a combination of both… Everything has grown through the years by learning more about my own health and my animals' health."
Starting Dogs of Pride
The idea for Dogs of Pride came from Wendie's previous experience as a full-time dog groomer. She used to do a lot of investigative product research after noticing the effects of several pet supplies in the market.
She said, reminiscing,
"It sounds very professional, but really, it's just poking around and finding out the nitty-gritty on—What's that ingredient? What's that product do? Is that company telling us the truth? Are they giving us full disclosure? Because there are no regulations in the pet industry for skin products as there would be in the human or cosmetics industry."
This interest then grew and resulted in wanting to help pets and their people. And after she discovered, when she relocated from Alberta to Nova Scotia, that there was a huge lack of suppliers and distributors for pet grooming and other safe products, she finally decided to take action and founded Dogs of Pride.
It also helped that she never outgrew her curious nature and love for learning.
For Wendie, it's become a personal mission to learn as much as she could about how the good, the bad, and the ugly can be adapted for the benefit of animals.
"I want to understand how everything works to make it easier for the pet parent. This especially  applies during these days, where a lot of groomers are overwhelmed or still overshot, and a lot of them have never recovered through the COVID closures."
She also educates and empowers pet parents to make informed decisions related to their four-legged babies' health.
This includes keeping them informed of the ever-changing developments, research, and science related to the ingredients used in pet products.
Offering Finnessiam Health and Other Natural Supplies for Pets in Canada
Emphasizing the importance of grooming and skincare for pets, Wendie makes sure to partner with other pet companies that are also research-intensive in their offerings.
Her passion for helping keep animals healthy also contributed to the development of their flagship brand: Finnessiam Health.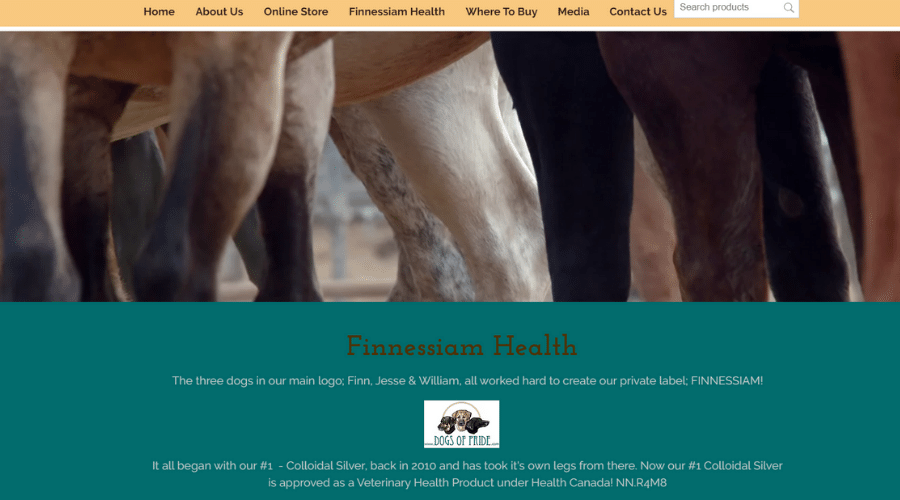 Derived from the name of her dogs Fionnaulla, Jesse, and William, Finnessiam Holistic Health intends to help pet parents and their pets restore their mental and physical balance. For Wendie, this means making sure that they provide ethically made and safe products.
She also sees to it that 10% of the sales Finnessiam Health makes will go to support animal rescue.
Closing the podcast, she invites everyone to visit her podcast, too:
"Whether it's other health modalities, any other information you have on helping pets, or anything else… the more we work together and get the information right there, the better we all do as a whole."
Learn more about Dogs of Pride!
Click on https://www.dogsofpride.com/ to learn more.