Life is filled with uncertainties, and needless to say, there may come a time when you'll have to let your pet go.
So if you're apprehensive about what will happen to your pet by then, why not have The Pet Cottage take care of them?
Founded by Wendy Derhak, The Pet Cottage is a sanctuary for pets that have lost their humans to death, disability, or deployments.
In the words of Wendy, who is also the non-profit organization's Executive Director,
"We have a very unique mission, and we stay right in our lane… What makes us a little bit different and innovative is that it's a forever promise of forever home for pets."
Peace of Mind With The Pet Cottage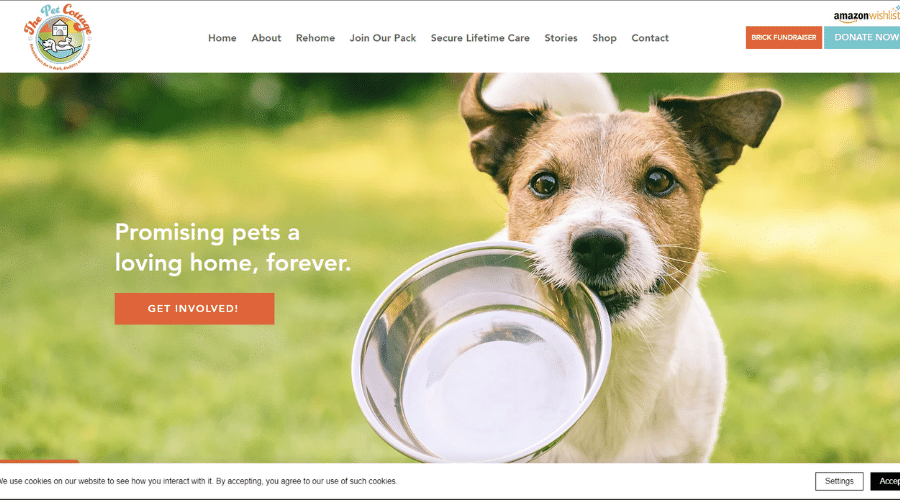 The Pet Cottage is a nonprofit organization that gives you peace of mind that your pets will always be cared for even when you're gone. They also provide pet companionship for senior people.
Their purpose is to celebrate and protect the magical relationship between pets and their people.
"When a pet has lived with a person and served them as their loyal companion, and something happens to that person while the pet is still alive, we come in. We become lifelong guardians and promise them a home for life."
The way they ensure this is through their two unique programs:
The Sanctuary Residency Program – where pets live on-site at their two-acre headquarters in Jupiter Farms, Florida. They receive care from Wendy and their volunteer team.

The Lifelong Guardianship Program – where they match pets with a vetted guardian. The pet also receives lifelong care in the guardian's home and wellness check-ups from The Pet Cottage.
According to Wendy, most of their guardians are senior people. So they have what they call "fairy godmothers", who check in with their seniors. They also make sure that the pets have everything they need.
"It became a really important thing that we did because many of the seniors that had our pets were fearful to leave their homes. So, we were sometimes the only contact they were having with other people… It was a crisis for senior people prior to the pandemic. And then when the pandemic came along, it just became even bigger,"
she said.
Wendy added that this is what made The Pet Cottage unique since no one was doing exactly what they do.
Unlike shelters and rescues who adopt out the pets coming in, they don't adopt out. Rather, the animals continue to be part of The Pet Cottage's "wards".
When asked what piece of advice she'd give to every pet owner, Wendy said,
"I would just really ask them to think about having a plan for their pets. It's so much easier to help when there's a plan in place… So, if something were to happen to you, your dogs or cats are going to be cared for."
Learn more about The Pet Cottage!
Visit their website at https://www.thepetcottage.org/.