Having a hard time finding incredible veterinarians for your pets?
VetVet is a platform similar to Airbnb that makes it easier for you to find and book an appointment with vets.
As per Dean Elgabri, who founded VetVet,
"VetVet aims to make vet care more accessible to America's pets… And it helps pet parents find great veterinarians. You can think of it as the Airbnb for vets. But rather than looking up a vacation home that matches your exact specifications, we help you find a vet who is a great match for you and your pet."
What Makes VetVet Different
Whether you're looking for an affordable vet or a board-certified vet in a particular area, VetVet takes all that into consideration when they give you veterinarian options.
Dean shared,
"What we found is that it's an incredibly difficult process today (to look for a vet). And because these specialties require additional education, there is actually not a ton of them in the country or even in the world. As a result of that, they tend to be really booked up."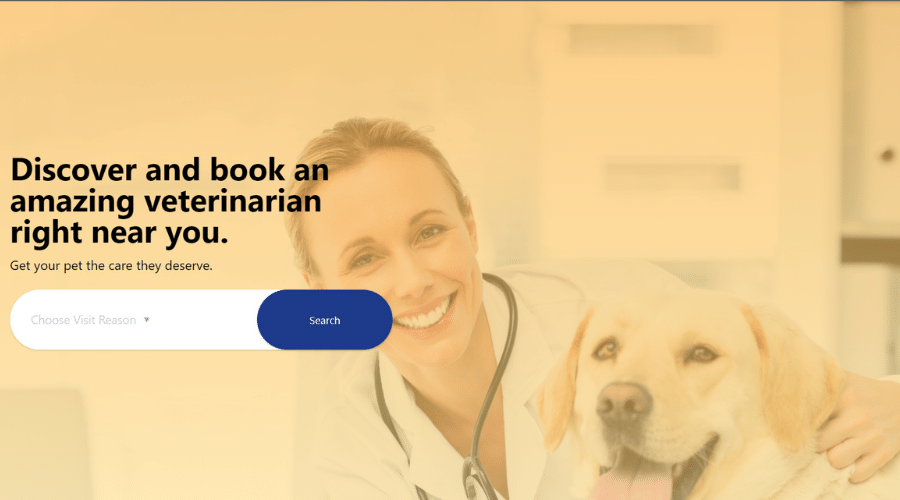 With VetVet, therefore, Dean and his team help facilitate the discovery and booking of veterinarians with certain specialties that your pets may need. They do this by helping pet parents match a particular area with a specialty and then book an appointment.
"People are busy, right? And people don't have a ton of time to call around for different practices, especially when it comes to specialty practices. So, let's say, your dog, for example, had a skincare issue. Rather than trying to call around different vet hospitals that might have a dermatologist on staff, we actually help automate that. So, we help you actually see very quickly who has availability. And then, book an appointment with that person to help streamline the process. Also, it can help reduce any kind of stress that you might have. And so, you can take one more thing off of your plate to make your life a little bit easier."
To support pet parents in caring for their animals as much as possible, they also aim to implement some features for ratings and feedback.
This is consistent with the team's biggest goal, which is to improve accessibility to vet care. Dean wants to make it incredibly easy for pet guardians to access high-quality vet care.
Making VetVet Also Vet-Friendly and Community-Friendly
Aside from ensuring the platform's pet parent-friendliness, it also has features that help pet moms and dads find different language-speaking vets.
This way, veterinarians can better understand what's going on with a pet without the added layer of complexity that non-Native English pet parents sometimes experience.
"We found that there really is a very high demand for vets who speak particular languages… (So, we aim) to help bridge that gap and to help, again, reduce that friction there. Also, we want to streamline the connection between what's happening with the pet and what the doctor or the broader veterinary team can do to support that pet,"
Dean said.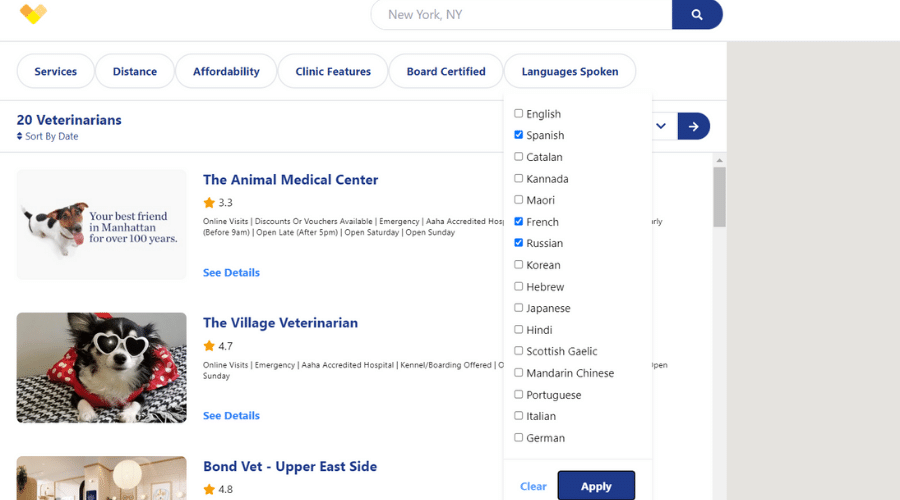 Although they recently launched VetVet in New York City, the plan is to scale the business nationwide. Hence, they want to create a premium experience in concentrated neighborhoods before expanding into other cities.
"We want to create a custom experience for people. And we really do believe in creating a long-term relationship between the veterinarian, broader practice staff, the pets, and the pet parents…"
Through this, Dean believes that pet parents can build a community, which can also help pets over time. After all, having a community of like-minded individuals gives pets a sense of consistency and a comfortable go-to spot.
Learn more about VetVet!
Check out their website at https://vetvet.co/.