A local ride request is a type of volunteer-based transport where animals are transported to a location within 50 miles of the pick-up point.
Local rides can be one-way or roundtrip and are great if you need your animals transported to a nearby location, such as your local vet clinic or maybe an adopter or foster living near you.
Ready to create your first local ride request? Follow the steps below!
Step 1: On your Organization Dashboard, click on the Transport tab.
Step 2: Select New Local Ride
Step 3: Enter the transport details
Provide the earliest and latest pick-up dates and times for the transport, and indicate whether it's going to be a one-way or a roundtrip.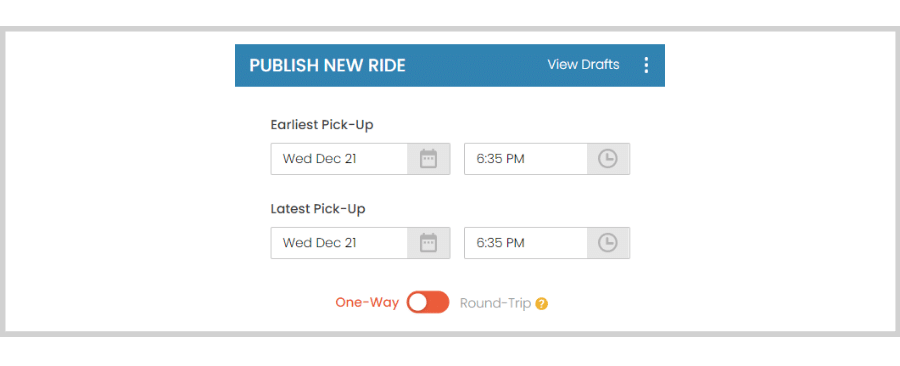 Favorite Rides is  toggled on by default. This allows you to select locations that you've previously paired up to save time.
You may also click the toggle to switch to Quick Add if you would like to add the pick-up and drop-off locations manually, along with the contacts.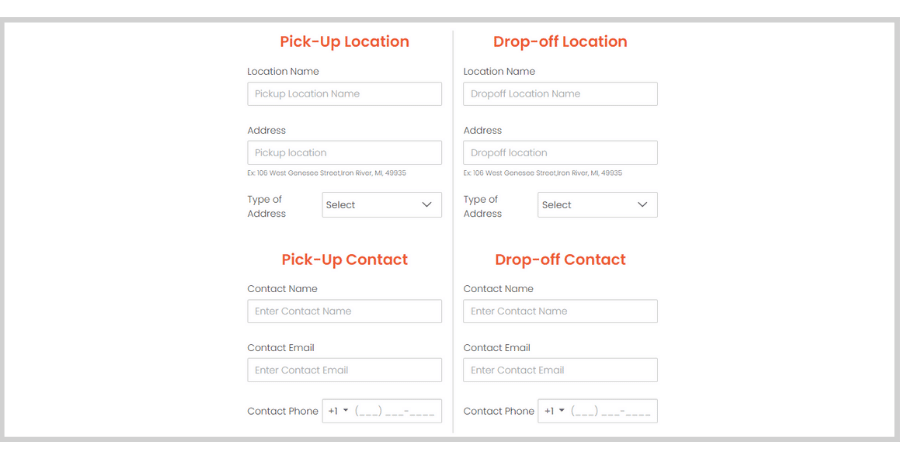 Step 4: Add the passenger information.
You can add a new animal or select an existing one from your organization.

If you'll be transporting a litter, simply click on the Litter button to indicate the animal type and add a photo.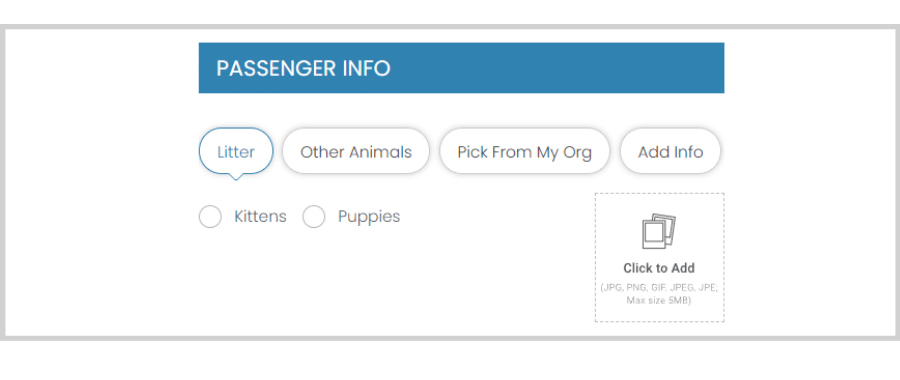 You can also click Other Animals to add passenger animals that are not from your organization.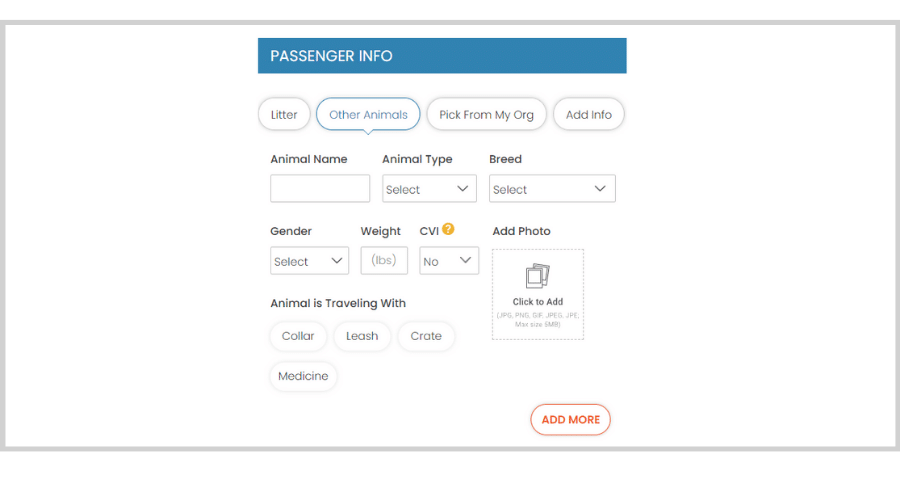 Click 'Pick From My Org' to select animals that are already added to your organization account.

To add more information, click on Add Info and you'll be able to specify additional instructions and attach important documents.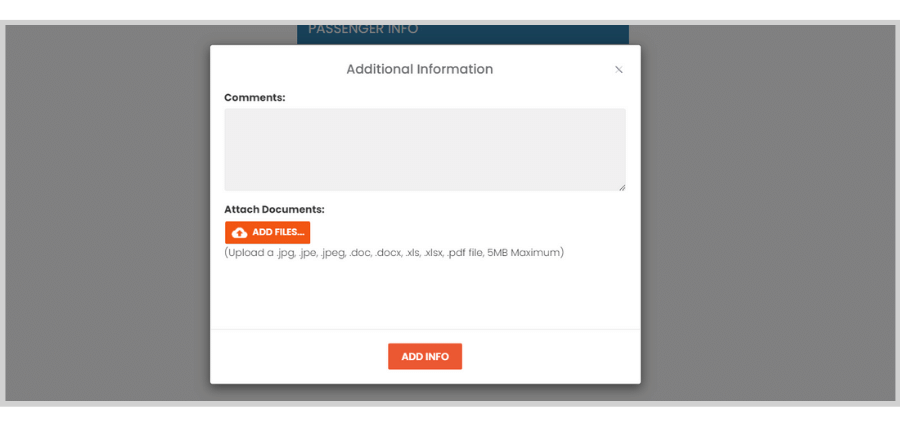 Once you've finalized your local ride request, click Publish Ride and we'll send an email notification to all relevant volunteer transporters.
Sign up on Doobert today to start coordinating with the awesome Dooberteers in your local community to help transport your animals!