Are you looking for a product that can help improve your dog's quality of life? A product that can help lessen or alleviate your pup's wellness problems? You can try the products of Genie's Therapeutics if those are the things you seek and wish for!
Genie's Origin Story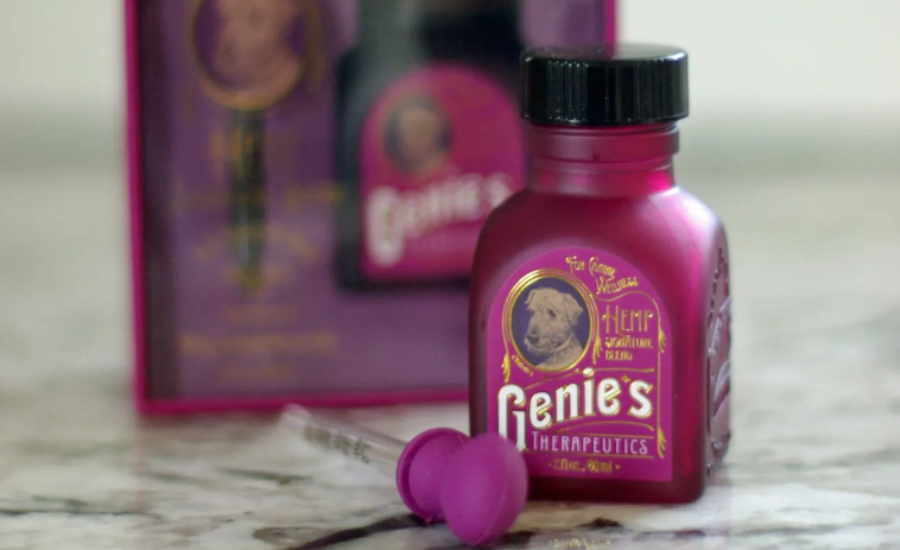 Alex Kozushin, CEO, helped start Genie's Therapeutics in loving memory of their family Airedale Terrier dog, Genie, who was diagnosed with a fast-growing nasal cancer. 
Cancer margins remained despite spending so much on two surgeries to remove the tumor. They have very few options: a prognosis of 3-4 months without pushing for any medical treatment or 6-7 months with radiation. Alex and his family weren't content with that. 
"But we were not going to accept the options that we were given, for Genie. We weren't just to stand and watch him deteriorate. We went to, we searched, and we did everything we could."
Radiation treatment was too expensive and risky, they concluded. Alex decided to do something more, thinking there had to be a better way to go about it.
Being involved in the medical cannabis industry for over a decade, they decided to dwell deeper and research the therapeutic benefits of cannabis to dogs. They used their savings and created a formula for Genie. 
Genie lived happily for another three years without the Nasal Sarcoma coming back. This success sparked the start of Genie's Therapeutics. 
Equal Part of Love and Science: Genie's Dream and Mission
Genie's Therapeutics is proud of its motto; Equal parts of love and science. Its primary mission has always been to provide a line of products that can help improve a dog's quality of life. All that using both the power of love and science! 
Being in the cannabis industry is not easy, especially concerning pets. People tend to relate weed and marijuana with hemp and cannabinoid science, which many would avoid. The bad reputation keeps potential customers away, stopping them from even considering it. 
Fortunately, the cannabis industry is receiving more recognition nowadays. People are starting to see it in a more positive light. 
"All these different cannabinoids, we have researched in humans, and we have research on dogs. We have lots of research on dogs, and we continue to research because, you know why? It works."
The people behind Genie's Therapeutics are working hard to ensure that every product they release is safe, effective, and USDA organic certified! 
They don't use medical terms to promote their products. Instead, they use more accurately appropriate terms that they would be able to support using research. They carefully choose their words to ensure they stay true to their claims.  
"What we say is what the research supports."
That is the science part of Genie. As for the love portion, it all comes down to Genie's Dreams.
The heart of the company is to give back. Genie's Therapeutics does so through its non-profit dedicated to raising awareness of issues associated with canine wellness. Included in that is the Economic Euthanasia. 
Genie's Therapeutics donates 1% of its sales to California-based rescue organizations and shelters to help prevent issues that could lead to economic euthanasia.  
The stories they receive motivate them to move and strive forward. It pushes Alex to continue their mission and dream. 
"Start your research. Do your research. You can make an incredible, positive impact on your dog's life with cannabinoids."
If you're interested to know more about Genie's Therapeutics, you can visit their official website at https://www.geniestherapeutics.com/
You can find more information about their products and programs there! You may also find informative content about cannabinoids!