Did you know that dogs react positively to soothing sounds like those you can stream from My Zen Pet?
Founded and hosted by Lisa Spector, My Zen Pet is the first podcast that streams dog music that calms down your furbabies.
As per Lisa,
"I never thought I went to (The) Juilliard (School) to play for dogs, but there's nothing that's really more rewarding than using your music talents to be able to help dogs, particularly dogs with anxiety issues. So, I create and record music for pet stress."
A Mission for My Zen Pet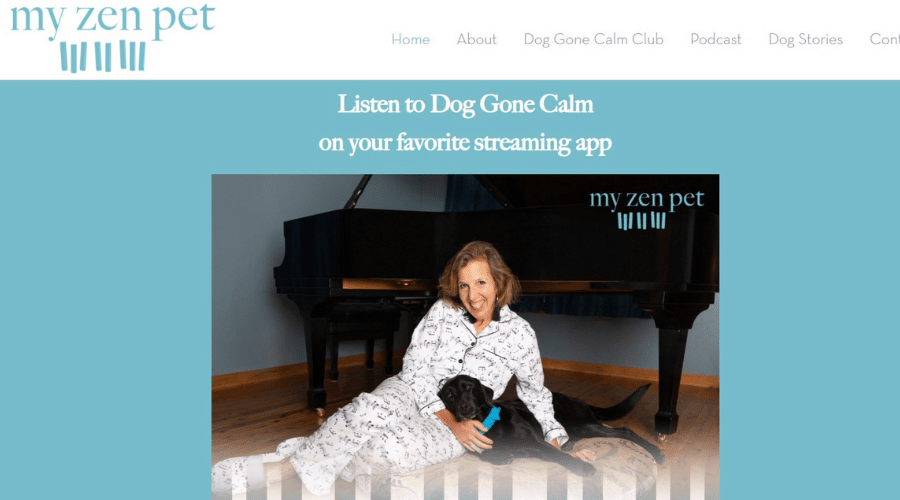 Combining her musical talents with her passion for improving the lives of animals has become Lisa's mission in life. To this end, for more than 10 years, she has been creating piano recordings that soothe canine anxiety in over 1,500 shelters worldwide.
Lisa started,
"I have been doing this for a long time. I first came up with this idea in 2003, and then I launched my first album in 2008… And it was just a really, really fun ride creating 16 albums with (Through a Dog's Ear) before I left out on my own."
Having been featured on The CBS Early Show, CBS Australia, and Martha Stewart Living Radio, Lisa is the only classical pianist to reach Billboard's Classical Top 20 Chart with pet music.
"I'm the performer. I do not compose… All classical music is not created equally, so I curate the right prescription of classical music that has been proven to calm the canine nervous system and relieve pet stress… It's come a long way, and that's been my dream."
The short episodes publish every Monday and Friday. They include zen behavior tips and music selections from her new album, Dog Gone Calm. Additionally, there are guide-meditations for pet parents, with her calming soundtracks in the background.
She performs monthly virtual concerts for her Dog Gone Calm Club members and their dogs. This way, she's able to de-stress both ends of the leash while building a connection that improves health, behavior, and longevity.
Learn more about My Zen Pet!
Check out their website at https://myzenpet.com/.