It all started with a simple joke back in 2017. However, it has since turned into a fundraising organization that is well-known for its success in hosting events for dogs and humans at great places.
In fact, in 2020 alone, Real Dog Moms of Chicago has helped raise $50,132 and donated the entire proceeds to 19 local rescue groups in order to create a fun community of dog-crazed pet owners.
Yep, you read its name right. The "Real Dog Moms of Chicago" is a tongue-in-cheek wordplay that is in reference to the American television series The Real Housewives of Beverly Hills.
Doing Good While Having Fun With The Real Dog Moms of Chicago
Co-founded by Jessica Hiltner, the Real Dog Moms of Chicago aims to help dog lovers have fun with their pups and meet dog-loving people—all the while giving back to those who need it most in the rescue community.
According to Jessica,
"It started as a way to share a common love of pets and grew into a powerhouse fundraiser third-party for Chicago and local rescues… We're doing the opposite [of The Real Housewives]. We are not rich. We just saw a great need and just decided to capitalize on the opportunity to host events and create a community."
A community of dog moms trying to make Chicago a better place, the Real Dog Moms of Chicago basically connects dog enthusiasts with one another and offers fun local events that help promote local vendors. The objective is to help raise awareness and funds not only for these businesses but also for local animal shelters and rescues.
As stated on their official website, the members of the group "seriously love dogs", regardless of the breed and where they came from. This passion and love for Fidos are what pushes them to strive to "do good while having fun".
"I kind of developed this mentality: 'If I have this platform and have these many followers on social media, and I do nothing with it, what am I doing with my life?' Pre-COVID, we needed places to host events, and what we would present to the businesses was, 'Look, we can't give you anything, but we can market you. We have a market like your niche, you know, just dogs. And you're a dog-related business. All we can offer is marketing, but we're your target niche.' So, it works out,"
Jessica shared.
Marketing With The Real Dog Moms of Chicago
With over 16,000 followers on Instagram and 6,000 'likes' on Facebook, it's easy to see where the Real Dog Moms of Chicago comes from.
As a matter of fact, it's because of the power of their social media channels that they were able to collaborate with big names like Tiffany & Co., Amazon, and Olympic skier Lindsey Vonn in launching dog lines and shows that were related to dogs.
She added,
"We've had a lot of really awesome opportunities that have helped us grow. But, in return, like I said, all we get to offer are the target market for these businesses. But from that, we wouldn't have been able to host things. So, we've created some really wonderful relationships with specific restaurants, dog shops, dog daycare facilities… So, you know, it's kind of a win-win situation where you get stuff like that."
Having worked in animal rescue since 2009, Jessica has volunteered in so many different capacities. Her experience made her decide to get a job in animal welfare since she wanted to do something that truly matters and filled her with purpose.
Aside from dogs, the group is also planning to help cats by showcasing the cats that need to be adopted and trying to educate the public about not taking kittens away from their mothers.
Jessica stated,
"I really think that is important because a lot of times, people just don't know. And when you don't know that you don't know, you can't do better."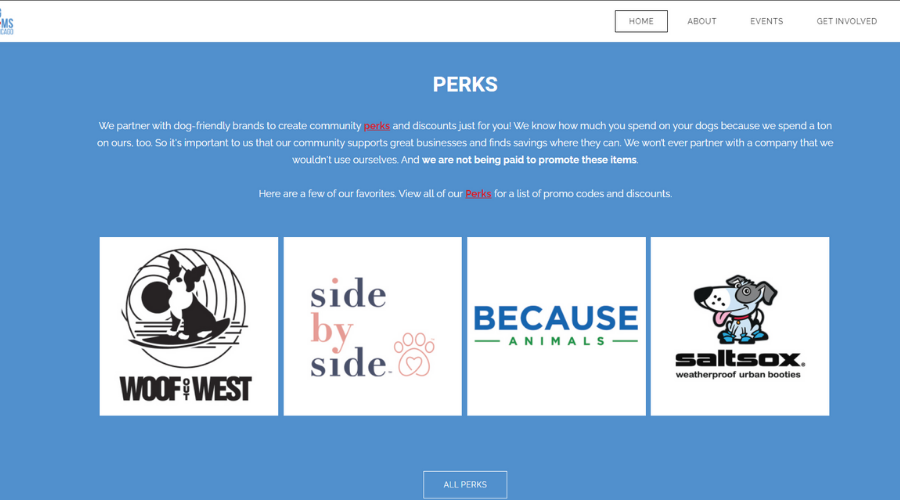 Aside from education and raising funds, however, the Real Dog Moms of Chicago also makes it possible for you to save on your canine baby's expenses by partnering with dog-friendly brands in creating community perks and discounts just for you.
So, if you want to get involved in the group's cause but don't actually yet have the time, you don't have to worry since there's so much you can do.
You don't even need to go volunteer in a facility or foster. Simply become a volunteer, help them raise funds, and spread awareness about their cause.
Want to know more about Real Dog Moms of Chicago?
Visit their website at https://www.realdogmomsofchicago.com/.