It can't be denied that life is better with a Fido around.
The unconditional love, constant entertainment, and devoted companionship that they give not only do wonders for your health; they also add meaning and purpose to your life.
But what about on the side of the dogs, particularly homeless dogs?
They are also capable of providing their potential caretakers with emotional and physical support. However, the sad reality is that there are still dogs that end up without a forever home.
There are even others that end up getting euthanized for the sole purpose of keeping the animal population under control.
This is what Jennifer Malone wants to help address through the company that she founded, called Stella's Ride.
Creating Human-Animal Bonding Opportunities With Stella's Ride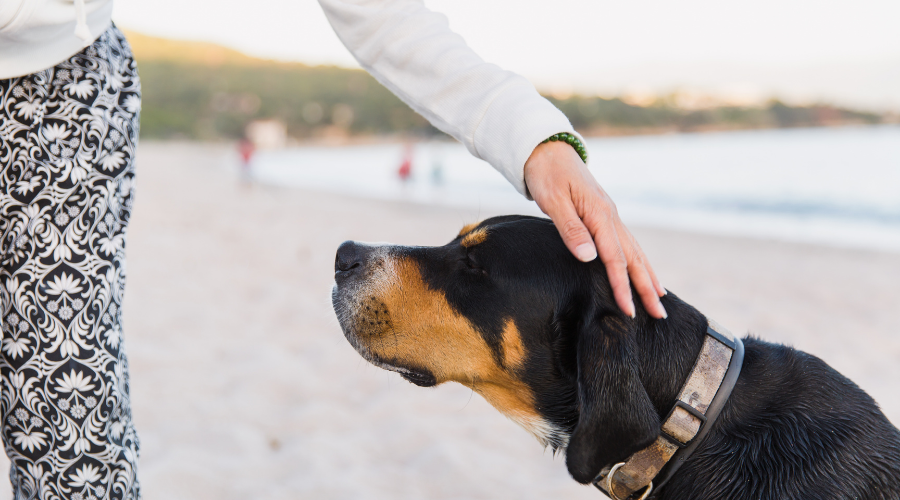 Jennifer shared,
"For me, what I think is most meaningful about us is creating opportunities for the human-animal bond. There's so much love that can take place in just 10 minutes of petting a dog. And it really can carry through all the rest of your day."
An employee engagement tool, Stella's Ride aims to connect businesses with rescues that need help finding a home.
It combines the concept of a doggie day out program and a team-building program for businesses looking to increase their employee engagement in innovative ways.
As for how the Stella's Ride program works, Jennifer clarified that she and her team work together with rescue organizations to schedule outings with enterprises and their workforce.
The outings do not only serve as a way for employees to freely interact with lovable dogs. They also become an environment where homeless dogs can show their true personalities outside a dog kennel and possibly match with the right guardians.
Stella's Ride Outings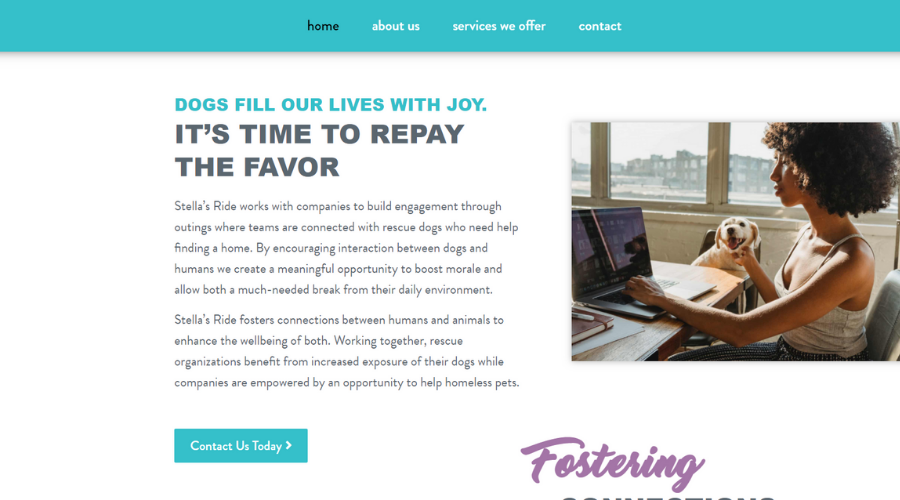 During an outing, the staff brings with them a local pet expert. The expert facilitates the interaction between the human/employee and the rescue pup.
All throughout the event, the team captures photos and videos that employees can post on social media.
If you're wondering how it benefits the rescue group-partner, the company posts a donation link that allows people to donate.
Jennifer added,
"I think that's such an important part because for me, being new to making a contribution in the animal welfare community, my background has been in running an event production company. I produce what I find to be interactive and engaging events that connect people in really meaningful ways. And just 10 minutes…of petting a dog can decrease cortisol levels and reduce stress. So, we feel that there are dogs that need a little help finding a home, and they need a little love in the process. And there are humans that need a little love and energy."
Inspired by Jennifer's dog, Stella, whose favorite words are "Wanna go for a ride?", Stella's Ride was founded as a benefit corporation that aims to simply improve the lives of humans and animals by fostering connections between the two parties.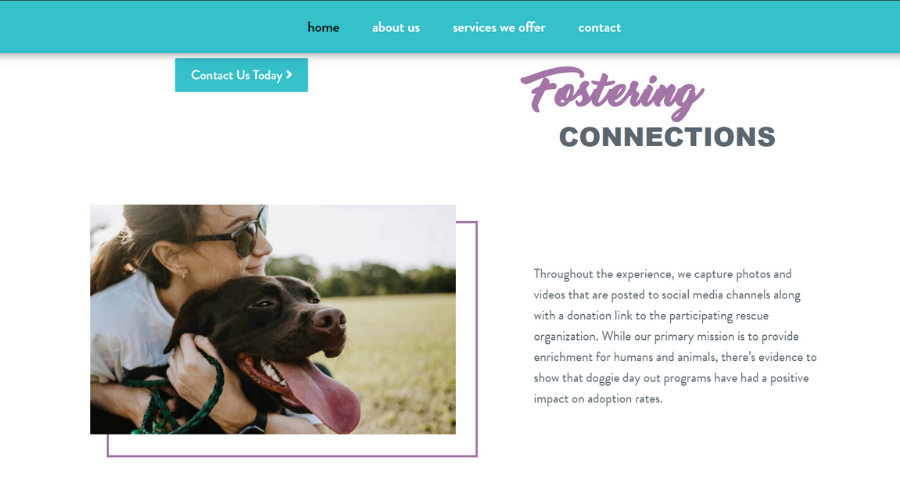 Although Jennifer herself made peace with the fact that they aren't a program for everybody, she believes that partnering with Stella's ride is still more beneficial for business owners in the long run since their outings are able to increase employee engagement at lesser costs than through other means.
When asked what her goals were for Stella's Ride, Jennifer closed the podcast,
"We find that (what we're doing) can also be a huge opportunity to raise funds and check some of those items off your list. So, not only fundraising and a marketing approach but also the enrichment of the animal."
Learn more about Stella's Ride!
Check out their website at www.stellasride.com.