As with humans, ensuring that they maintain a healthy lifestyle and keeping up their appearance are also important facets of your dogs' well-being.
However, not all pet owners have an idea where to start when it comes to grooming their Fidos.
To address this issue, The Bark Shoppe revolutionizes the pet grooming industry by working side by side with pet owners and pets in creating the next generation of highly trained and professional pet groomers.
This is mainly done through the education program referred to as "The New York Institute of Pet Grooming". The Bark Shoppe launched the program for aspiring pet grooming business owners.
Inspiring The Bark Shoppe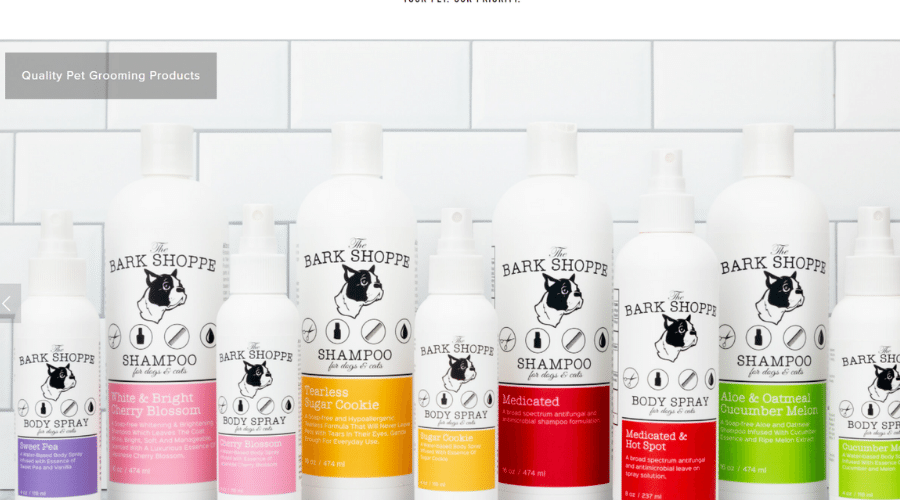 Established by Melissa Mitchner, The Bark Shoppe is a premier pet care company that specializes in dog grooming. It is based in New York City and has been operating since 2012.
According to Melissa,
"Animal wellness is important and informing clients and pet owners that grooming is a part of their pet's health and wellness. But then we just have this talent gap within the industry. We've seen, since the pandemic, an increase in pet ownership. Everyone has a pet, but not everyone knows how to groom a pet. And the current groomers in the industry are feeling the strain of that."
Because of this, Melissa and the rest of The Bark Shoppe staff are joining forces to provide high-quality, in-person, and digital education and certification programs for those who aspire to join and thrive in the pet grooming industry.
Believing that it's not what she leaves behind but, rather, what she actually leaves in people that matters, Melissa wants a legacy that turns her experiences into a resounding factor that will shift the room despite her lack of a pet care-related background.
She added,
"I love what I'm doing. I didn't know nine years ago that this is what I would be doing. I truly just stumbled into the industry, and I love it, and I'm here to stay… I want your experiences at The Bark Shoppe to be world-class, the best in service. We understand that every pet has their own individual needs, and we respect that. And we welcome that. And we want pets owners to feel empowered, you know?"
The Bark Shoppe on Creating a Pathway to Entrepreneurship
With over a decade of leadership experience in supply chain management, Melissa is committed to bringing much-needed diversity and inclusion to the pet care industry with the use of technology, better working practices, and innovative business models in her arsenal.
To create the talent needed for the program, The Bark Shoppe partners with a lot of community organizations, non-profit organizations, and people who were previously incarcerated.
They also give a chance to those high school students who are looking for high school credits and those who are in the workforce development.
Melissa explained further,
"We're more than just creating jobs. We're creating a pathway to entrepreneurship in a growing industry… I always wanted to open a school. That's been my vision. My background is in middle high school education. So, I said, 'You know, looking at the school that I went to—the New York School of Dog Grooming—they really produce the best groomers within this industry.' So, I said, 'I want to build a Harvard of pet grooming schools. What is it going to take?' So, we formalized this curriculum. And I'm really excited about that."
Aside from changing the face of education and digital learning through The New York Institute of Pet Grooming, Melissa also hopes that The Bark Shoppe will be able to help vets learn how to run their practice.
"We have so many great things in store and just having fun. So, I'm excited for people to join us and join our journey and just look out for us,"
she said while closing the podcast.
Interested to know more about The Bark Shoppe?
Check out their website at https://www.thebarkshoppe.com/.