The husband-wife tandem, Matt and Meg, makes cool yogurt treats for dogs so they can at least experience what we feel when we eat our comfort foods on a typical day. But don't worry because whether it's a frozen treat or a cupcake mix, all products have no fillers and only contain natural ingredients.
A Childhood Dream Comes To Life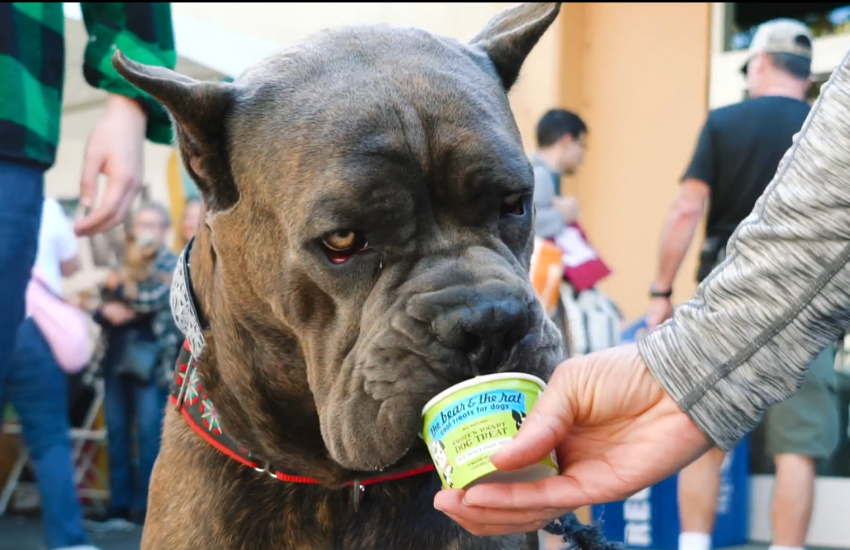 8-year old Matt enjoyed going to an ice cream store with his family and dog. To avoid feeling sorry for their dog, his dad would give a small cone with a drop of vanilla on top, and the dog would devour it. 
"Why isn't there something for these dogs that they can enjoy and have this fun experience but not get sick or not have to worry about any digestive issues."
It all started with just an innocent kid's vision and curiosity. Eventually, after 25 years, Matt met Meg, and suddenly, his "dumb" business idea became a reality.
After talking about it on their honeymoon, they started making and selling them at a local farmer's market in Denver to check if these cool yogurt treats for dogs were not just a crazy concept after all.
Fortunately, the products got sold out every week they visited there. With overflowing support from furry guardians, the husband-wife team decided to make more dog treats and actually do business out of it.
Ups And Downs Faced By The Bear & The Rat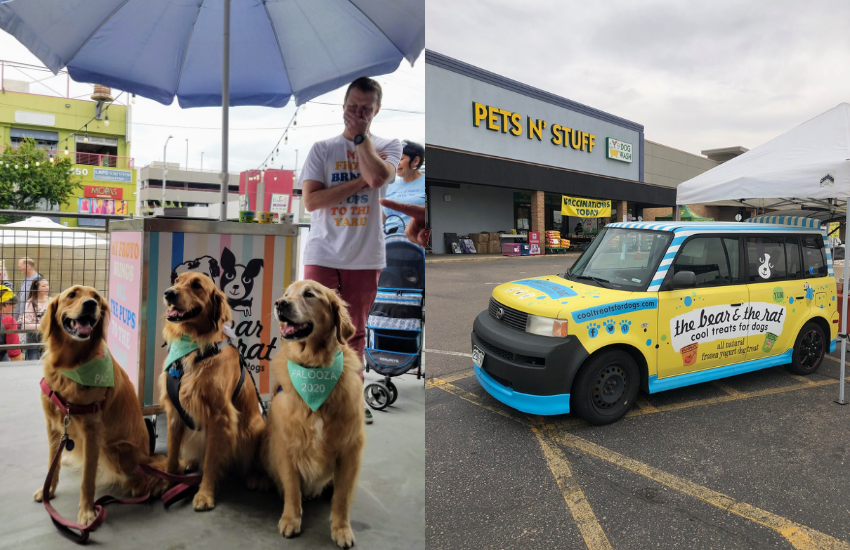 "We've come to realize that products for us take a good year to really gain traction. We've never had an overnight success or anything like that."
The Bear & The Rat went to Shark Tank about a decade ago. Unfortunately, they did not get the deal. What the company gained was media attention and exposure. This was where concerns in distribution and logistics began.
Thanks to Shark Tank for giving them a free advertisement. However, despite the booming success, they could not keep up with the long list of orders. They considered asking for support from various ice cream manufacturers, but their replies were not delightful.
Luckily, they did not stop there. Matt and Meg found ways to innovate, navigate this problem, and save the business. 
"No matter what your idea is, don't think it's silly, and don't let anybody tell you that you can't do it."
That's Matt's advice to every entrepreneur out there because, somehow, it will work out. For instance, we can take The Bear & The Rat's roller coasting ride in the market!